---
TDmonthly's October Recommendations
"Playmobil is our best seller; it pays the rent." — Jude Larene, Izilla Toys

What's hot in the shops, now that the weather's started to cool? TDmonthly Magazine spoke with 16 retailers across the country to find out. While Papo (ToyShow) knights continue to be a "5++++" on a scale of one to 5, according to more than one store owner, they'll have to defend their top position from some of these other contenders: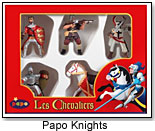 Each of the eight retailers who carried wooden easels by Melissa & Doug named them as one of their best sellers. "I just sold one this morning," said Jordan Walden, manager of Finnegan's Toys and Gifts in Portland , Ore. Since crafts continue to be hot for all ages, some retailers are having trouble keeping the easel in stock. Be sure to carry paints and paper, so little artists can get started right away.
Selling steadily for 25 years, and tops with the eight retailers who carried them, were puppets by Folkmanis (ToyDirectory). These furry critters are realistic enough to give folks with phobias a jolt, or kids with a penchant for animals a real kick. Folkmanis also has human characters, for kids who prefer two-legged beasts.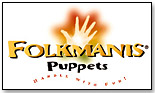 "Playmobil is our best seller; it pays the rent," said Jude Larene, owner of Izilla Toys in Seattle , Wash. The five retailers who carried the classic line agreed that it was a super seller. When asked which product in particular did best, Larene said, "it's all great." Jeremiah Petoia would concur, if he knew what that meant. He'd just received the Playmobil Fire Station and Police Station for his fourth birthday. He and his five siblings especially appreciate the jail.
Eight of 10 retailers who carried the game Rush Hour by ThinkFun rated it as a good to great seller. It's also ThinkFun's #1 seller, according to the company's website. It may be a case of parents wishing their own trials on their kids; players have to navigate their way through massive traffic jams until their car is free.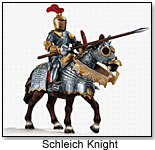 Schleich figurines are gaining on Papo, according to a survey of retailers. Schleich now offers its own line of knights and horses that are eager to joust with any challenger. Both Papo and Schleich are top sellers at the Pumpkin Patch, said sales associate Juliane Jorstad. They're head-to-head at all but one of the stores that carry them both, where Papo is favored slightly.

Finally, six of the eight retailers who carried Chicken Socks activity books by Klutz said they were very good to great sellers, though two demurred and rated them as just "okay." The books transform into playsets to keep little guys and gals happily entertained.


Keep reading to find out more about these hot-selling products.










This PVC figurine features a camel and rider fitted for battle. The soldier rides softly, carrying a big stick. The camel is laden with supplies for a drawn-out conflict.

.

AD
---






Ready, aim and duck! This little catapult lets kids besiege rival castles or their sisters´ doll collections. Authentically detailed, the catapult is part of Schleich´s new historical figurines line.

.

AD
---






If the battle gets too fierce, soldiers can take flight on this winged legend. Kids who aren´t into prolonged battles may favor Schleich figures such as Pegasus, Unicorn and other animals — both zoological and mythological. Fairy and elf figurines are also available.

.

AD
---






Schleich prides itself on the realistic details of its figurines. This little Jackal scans the plains, its ears alert, eyes squinting against the sun. His tan, cream and gray coloring let him blend in with the tall grasses where he crouches for prey. He makes a nice addition to any kid´s jungle.

.

AD
---






Ready for a stroll in the park, this lovely lady comes equipped with a parasol to shield her peaches and cream complexion. A hoop skirt and décolletage add to the authenticity of her outfit. She's a perfect guest or resident for the new Playmobil Grande Mansion.

.

AD
---






All the knights in all the kingdoms can duke it out at this magnificent castle … if they dare brave the treacherous moat. Residents of the castle can cross to the other side with the aid of a working drawbridge. The set also includes a king's throne, a functional hoist and — for kids who are eager to impose their own "time-out" — a mini dungeon, too. Characters available separately.

.

AD
---






.

AD
---






This lacing set comes with a project book that will keep kids entertained for long stretches as they wind the pieces together to form designs that will surprise and delight them. The multi-colored laces fit easily into the zip-up case for fun on the run.

.

AD
---






The pages of this book fold out and turn into extra-long full-color highways, complete with fallen bridges, flooded highways, forest fires, and other exciting impediments. Kids can flip the fold-outs over to reveal a new set of black-and-white playscapes that invite a lot of color-me-in time. Insructions are included for cool projects such as paper tube tunnels and shoebox bridges. Last but not least, of course, are the hard-working rescue vehicles themselves: a fire engine, police cruiser, tow truck and snow plow. These emergency rigs really roll and are ready to respond to the next urgent call. It´s an entire search-and-rescue team, table-top style.

.

AD
---






.

AD
---






.

AD
---
THIS BANNER IS AN AD:
---
---