---
Woodstock Chimes Rings True
Quality Products Sing for Specialty Stores
" ... by sticking with quality you're always going to have clientele." — Garry Kvistad, Woodstock Chimes
In 1979, Garry Kvistad was teaching music at a Midwestern university when he decided to make his first instrument — a xylophone constructed of aluminum lawn-chair tubes that he hung to be played by the wind. Those chimes were the beginning of Woodstock Chimes, a company featuring high-quality musical instruments that he founded with his wife, Diane. Garry, the CEO, told
TD
monthly Magazine how Woodstock Chimes came into being and why it thrives while the competition comes and goes.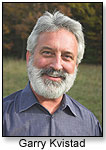 WIND ON AIR

Our real break came in early 1980 when I sent our Chimes of Olympos to Susan Stamberg, the host of National Public Radio's "All Things Considered." I wanted to thank her for their great show.

I thought she might play it on the air, but she ended up interviewing me!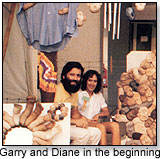 TROUBLES OF THE TRADE

We were interested in wholesale distribution, so I applied to trade shows but couldn't get in. There was no category for the chimes. Persistence paid off and they finally accepted us in the mid-80s.

Our first show was "Accent on Design," the juried part of the New York International Gift Show. People are intrigued when they hear good sound, and the wind chimes sell themselves.

When we started showing at trade shows, we had about 100 stores. Now we have accounts with more than 5,000.


MODEST EXPANSION

We started off with $15,000 and always stayed within our means. The bank loans came later. Whatever we make, we put back into the business.

We bought an inexpensive house with an old barn, which we outgrew in three years and replaced with a small warehouse factory on our land. We employ about 40 people who do research and development, customer service, shipping and fulfillment and distribution.

CHIMES GO TO CHILDREN


The transition into the toy market came in the mid-80s. There was no great instrument on the market for kids so I converted the xylophone into the precision-tuned Chimalong.

Jim Henson, who created the Muppets, had been buying the xylophone to give to guests on his show. I contacted him and said that I was making an instrument for children and would love to get his feedback. He invited me to meet with him, and he loved the Chimalong.

He allowed me to put his name on the product if I said that he recognized its educational value, and if I could find four other names. His name made it easy to get the other names.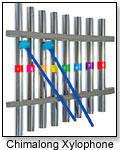 NO MASS FOR THIS MUSIC

Kurt Naef, the late Swiss designer and manufacturer of high-quality toys, was a big inspiration. He distributed our products in Switzerland for many years. He told me not to worry if people copy your product as long as your product is of lasting quality.

We developed advertising campaigns and we use sales reps that focus on the toy market. We've always been able to keep up with demand because we're careful and have never gone after Toys 'R' Us or Wal-Mart. Our core business is mom-and-pop shops and specialty stores.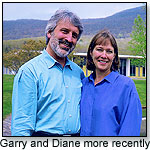 QUALITY GOES THE DISTANCE

My advice to someone who wants to start a business is to make something unique that is of high quality and has staying power. The toy market is full of fads, and if you have a product that's popular immediately, you need a huge investment. It's hard to compete with the big companies who offer the best price, but by sticking with quality you're always going to have clientele.

See Woodstock Chimes' quality products below:
Woodstock Conga Drumô
by
WOODSTOCK CHIMES
Other products from WOODSTOCK CHIMES
TDmonthly rating: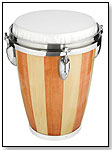 Wholesale Price: (Log in to view)

MSRP: $44.95

Age Range: 4 and upSKU or Item #: 028375163915Launch Date: June 2007Gender: Boys And Girls





No matter whether kids slap it, tap it or bang on it, the Woodstock Conga Drum has a great tone. Children can get their salsa going and drum away. This musical instrument features authentic wood construction, chrome-plated steel hardware and a durable drumhead. A drum key is included. "The Woodstock Conga Drum is a professional-quality instrument that is scaled down to a size suitable for children. It's got an authentic conga drum look, but even more importantly, it has authentic conga drum sound," Web Development Director Peggy Daniel of Woodstock Percussion told TDmonthly. Launch date: June 2007.

ToyDirectory Product ID#: 13808

(added 6/28/2007)

.

AD
---






Back by popular demand, this 10" frame drum is designed to look like a big lollipop. It comes with a multi-color mallet and can also be played by hand. This drum is a big hit with the younger set, as kids love the colorful design and find the "drum-on-a-stick" design easy to manage. Little do they know that frame drums are among the oldest drum designs — a drumhead stretched over a "frame" of wood. They are sold in four-packs ($50) and are $12.50 each.

ToyDirectory Product ID#: 10785

(added 12/21/2006)

.

AD
---







These colorful, mini frame drums have a big sound. They are safe and well made, and have jingles that are as bright sounding as their colors. Played by being struck or shaken, tambourines were around in ancient Rome, were played by traveling musicians during the Renaissance, and became a military-band instrument in the 19th century. Mini-Tambourines are sized for small hands and come in four colors: red, blue, pink and green. They are sold in 12-packs of assorted colors.

ToyDirectory Product ID#: 10783

(added 12/21/2006)

.

AD
---






This kid-size guitar features six metal strings, a plastic red sparkle face and natural-wood neck. Measuring 29.5", the guitar also includes a built-in amplifier, a front-mounted speaker, a black nylon strap, a pick, a battery and a 16-page instructional song book by renowned folk musician Happy Traum.

ToyDirectory Product ID#: 8574

(added 7/14/2006)

.

AD
---

Writer's Bio:
Elizabeth Greenspan edits and writes for trade and technical publications. She has interviewed and collaborated with some of the top practitioners in their fields. She lives in Philadelphia and travels extensively for her work.
Read more articles by this author
THIS BANNER IS AN AD:
---
---