---
Buying for Birthday Babes
Where to Steer Gift Givers
"The local people have lost interest in [Webkinz]." — Michelle Wood, Whippersnappers

If customers are searching for the perfect gift, make a boy happy by giving him a bullet-proof car from Automoblox, box up a Schleich Elf or Ty Girlz for a girl, and swaddle a babe in a plush animal blanket, retailers told

TD

monthly Magazine.

WHAT'S SELLING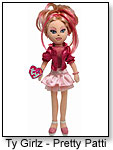 Not much is new in baby gifts, 50 toy-store owners said. Rattles and soft stuff from Gund, Douglas and others still rule the infant universe, while the Twilight Turtle night light from Cloud b continues to be a hot choice, as it projects stars above sleeping babes.

Knights and pirates are the best bets for boys, while Calico Critters, lip gloss, Breyer horses, Corolle dolls and anything bead-related gets wrapped for girls.

Read about other best sellers in TDmonthly's Top-10 Most-Wanted Gifts.

WHAT'S NEW … and RESURGING

Though it's still early in the game, Ty Girlz may be warming up, confided Sue Cooke, owner of Mother Goose in Litchfield, Conn.: "I've sold a dozen in three weeks; [that's] not that many; but one girl has come back the third time; she wants all of them."

The Girlz are no Webkinz, but neither are the Webkinz: Now that supply's caught up with demand, sales of the online plush pet have slowed except for new releases, said Sabrina Plaice, owner of Playful Plush Toys in Valencia, Calif.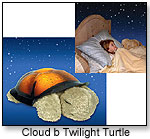 Of 13 retailers who mentioned Webkinz, most said they were still selling outrageously, with up to 75 walking out of the store each day. But two said the toy had fizzled.

"The local people have lost interest in [Webkinz]," explained Michelle Wood, manager of the 12-year-old Whippersnappers on St. Simon's Island, Ga., who still sells Webkinz to tourists and out-of-town callers. "We had a waiting list of local people, but now when we have a shipment come in and we call, they say they are no longer interested."

But as the new wanes, the old waxes.

"Pok-e-mon is making a strong comeback," reported Gary Timmereing, manager for 25 years of Johnny's Toys in Covington, Ky. He's selling "a dozen a day," though nobody else mentioned the resurgence.

And way down east, Automoblox are revving up.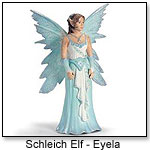 "They're beautifully crafted wooden cars," said Amanda Melemed of Toy Box in Amherst, Mass. Bullet-proof plastic makes the puzzle-like toy virtually unbreakable, and a VIN adds to authenticity, she said, estimating that the store sells 12 per month.

WHAT'S FADING

"Thomas is fading…even without the recall," stated Ginger Milligan, buyer for Fantasy Island Toys in Fairhope, Ala. Two other retailers agreed, but a third said she sells "something Thomas" every day.

WHAT TO MAKE OF IT

As the Webkinz get shipped, expect a drop of interest for older lines. Keep an eye on Ty Girlz, wait and see with Thomas, and stock up with Automoblox. Plush animal blankets are a must for babes.

Here are the toys that retailers say get wrapped for gifts:







.

AD
---






.

AD
---






.

AD
---






.

AD
---






These soft 100% cotton knit rattles resemble all the good things baby should grow to love: tomato, peas, cabbage, radish and carrot.

.

AD
---






.

AD
---






Narrated by George Carlin, this DVD takes little ones on a new adventure as Thomas gets to pull his very own train for the first time — with unexpected results. Kids will find out what "shocks" Percy and may hold their breath when snow jams one of the island's signals and leads Henry to disaster. The product includes two sing-along songs, a character gallery and a bonus DVD spelling game, plus an on-pack Salty train. Launch date: January 23, 2007.

.

AD
---






.

AD
---






.

AD
---






This CD celebrates 10 years of Pokémon musical history and includes five new songs from "Pokémon: Battle Frontier," the ninth season of the hit animated TV series on Cartoon Network. It features season themes and other exciting tracks. Launch date: March 27, 2007.

.

AD
---






.

AD
---






.

AD
---






.

AD
---






.

AD
---






.

AD
---






.

AD
---






.

AD
---






Just dunk the Football in water, and give it a little squeeze. Throw the Football and watch it spirally spray water in a 10-foot diameter as it heads toward the receiver ... who is going to get wet. The football sprays like crazy. The Geyser Football flies great with or without water. It comes in two sizes: small 6" and large 8.5". The footballs are made of soft urethane and come in three cool color combos: yellow/green, red/orange and light blue/dark blue. The toy is patent pending. The large Geyser Football retails for $9.99 and wholesales for $5.00.

.

AD
---






Falaroy is bold and his deeds are legendary. He bravely faces the forces of darkness and defends the peace in the land of the elves. This figurine is hand painted. Launch date: May 2007.

.

AD
---






.

AD
---






.

AD
---






.

AD
---






Carla Whiskers and her pony Willow have practiced jumps all summer, but they are up against tough competition in the 1st Annual Cloverleaf Corners Horse Show. Today is the day to find out who is going to take home the first place trophy. The horse show play set includes Carla Whiskers, Willow the Pony, bridle and reins, brush, comb, trophy and awards. Launch date: July 2007.

.

AD
---






.

AD
---






.

AD
---






.

AD
---






This musical treasure box features gorgeous, all-original, colorful graphics. The drawers open in four different directions and are perfect for holding tiny treasures such as earrings, bracelets, charms and sachets. A distinctive white carousel mare twirls inside to the tune of "The Entertainer." It's the perfect gift for horse and fair lovers of all ages, and measures 6" x 4" x 6". Launch date: May 28, 2007.

.

AD
---
THIS BANNER IS AN AD:
---
---