---
Retailing Tips: Prepping for the Holidays
Stay on Track and Think Ahead
"I do a catalog that goes out in October, and those early orders are an indicator for me about what's going to be hot." — Terri Bracken, Earth Explorers Toys

Preparing for the holidays requires a lot of work, so start early! Whether it's hiring additional staff, ordering or organizing holiday events, specialty toy-store owners told

TD

monthly Magazine there's no time like the present.

1. Coordinate Staff. If your store relies on additional help during the holiday rush, make your hiring decisions before the busy-ness begins. Summertime works for Joel Hardy, owner of Magpie Toys in Red Lodge, Mont. "That's when we gear up with extra employees, and it also gives us some time to see who's capable and willing to work," he told

TD

monthly.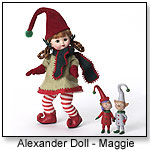 2. Create a Productive Team. Extra staff can be used for stocking and other tasks that require minimal training. Temporary employees who work with customers need to be trained well. "They'll spend one day with the manager," said Mary Duncan, manager of Tinkerz Toy Shop in Coeur D' Alene, Idaho. "Then, for about two weeks they'll double shift with … a long-term employee who can give them the experience with working the till, getting to know where the stock is, answering any questions and reviewing things."

3. Order Strategically. Know what your customers want before crunch time … and before manufacturers run low on stock. "I do a catalog that goes out in October, and those early orders are an indicator for me about what's going to be hot," Terri Bracken, owner of Earth Explorers Toys in Zionsville, Ind., told

TD

monthly. "I order early to make sure I have everything in stock."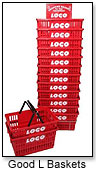 4. Stay Abreast of Sales. "We have a POS (point-of-sale) computer system we've been using for 20 years," said Peter Scott, co-owner with wife, Sara, of Perfect Toy in Avon, Conn. "It allows us to track what's moving, so we can get a good idea of what the selling course has been through the year." Scott warned, however, that last year's sales have no bearing on this year's.

5. Increase Traffic With Specials. "I usually do a sale in November, right before Thanksgiving — an evening sale and a social thing with refreshments," said Patti Leo, owner of Toys Galore and More in Kent, Conn. "I offer 15 to 20 percent off on this event." Leo said she also picks a day each week to donate 10 percent of sales to local organizations.

6. Build on Community Events. Coordinating with local events can draw people to your store. "We do a town-wide open-house evening, the Christmas Walk/Holiday Walk," said Nancy Barringer, owner of Jamie Two Coats Toys and Treasures in Shelburne, Vt. "We do either a candle-making or decorating participatory craft in the store."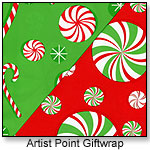 7. Wrap Those Gifts. The majority of toy-store owners offer gift wrapping year-round, and the holidays are yet another chance to stand out.

8. Work With Your Employees. To make the holiday season successful, be prepared to roll up your sleeves. "Everyone works hard and long hours," Bracken said of her store's staff. "I also work seven days a week."

To plan for the holidays now, get orders going, know what customers are asking for and anticipate the holiday rush by stocking and staffing appropriately. Finally, provide superior service so your customers will be back next year, too.

Writer's Bio:
Terri Hughes-Lazzell is a freelance journalist based in Ossian, Ind. After spending nearly a decade as a daily newspaper reporter, she has worked as a freelance journalist for more than ten years, writing about a variety of topics. Her work appears in newspapers, magazines and specialty publications nationwide.
Read more articles by this author
THIS BANNER IS AN AD:
---
---