---
How to Make Your Store a Destination
Why Purpose and Marketing Really Count
"[Customers] see us as what a game store's supposed to be." — Tim Pfeiffer

Becoming "the place to be" takes more than cool products and good customer service. It's about building a demand for the unique brand of your store.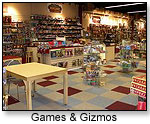 If a store becomes a destination, "a consumer will immediately postpone any purchasing until they check that store," Jon Schallert, marketing consultant and leader of Destination Business BootCamp, explained to

TD

monthly Magazine.

Here's what it takes to make it happen:

Become the Third Place. Tim Peiffer, owner of Games & Gizmos in Redmond, Wash., noted that people who live up to three hours away come to his store regularly, even though there are 14 game stores in the area, because the center is a "third place" behind home and work. It's "a place like Cheers, Starbucks, a bowling alley" where people want to hang out.

Be What You Say You Are. "We're nothing but tables," Peiffer told

TD

monthly. "[Customers] see us as what a game store's supposed to be."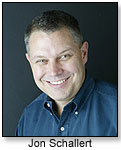 Create Chatter. Word of mouth is the best form of marketing, Schallert said, but it's slow. Publicizing a rags-to-riches story can speed it up, he advised, so post your store's history for customers, or include it in a press release to local or regional news outlets.

Use Testimony. Placing testimonials (with customers' permission) on your store website and other marketing materials is a good idea, Schallert told

TD

monthly, as is creating a referral program.

Grab Attention. "People are pretty overwhelmed" by The Golden Apple's 40,000- to 50,000-SKU inventory, and "that's what they remember," said Owner Jon MacDougall of the Pleasanton, Calif., store. Terry Myers of Kaleidoscope Toys in Round Rock, Texas, is working on a "wow" wall behind the cash register, including a mural of black boards suited for use with neon pens, interchangeable framed items, customer photos and a place for the store's motto and history.

Set a Schedule That Works. Games & Gizmos opens later in the day and closes at midnight to accommodate the board game, role-play and War Hammer nights and special events that draw from eight to nearly 80 customers. The majority, Peiffer said, will purchase on the spot or return to buy later. The Treasured Child in La Grange, Ky., allows customers to make appointments to shop in the evenings, when they can have the entire store to themselves.

Make Marketing Count. The Doll Hospital and Toy Soldier Shop in Berkley, Mich., sends targeted mailers to customers on its 35,000-strong mailing list based on their interests and purchasing patterns, CEO Jack Zagrodzki told

TD

monthly.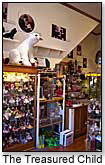 Be Consistent. Though the Victorian-themed Treasured Child is now transitioning to a point-of-sale system after 10 years of handwriting receipts, it's keeping a simple checkout screen, because "we don't want to look like we've jumped into the 21st century," Office Manager Kathleen Stovall said.

Reach Beyond Borders. "The [destination] store will pull from beyond its immediate marketplace," agreed Schallert. "Most stores pull from a 15-minute radius, but … some are pulling people from two and three hours away."

If your store's en route to other destinations, make sure tourists can see and remember you: PlayFair Toys in Boulder, Colo., attracts travelers from Denver and Steamboat, and The Treasured Child in LaGrange, Ky., is a favored stop for Michigan families.

Involve Your Neighbors. "Once a retailer has changed his business, he will go next door and teach a neighbor," Schallert told TDmonthly. "When you get multiple owners in the same marketplace to reposition themselves to consumers, you've created enough of a critical mass of retailers to pull people from the marketplace's borders."

And that's when not only the store, but the town itself, becomes a destination.

Writer's Bio:
Julie L. Jones has written articles for both newspapers and magazines. Before joining the staff of TDmonthly Magazine, she worked as a communications writer and provided editorial support for a market research company.
Read more articles by this author
THIS BANNER IS AN AD:
---
---