---
How to Find the Coolest Christmas Toys
Off-beat Choices Make Your Gifts Memorable
If you want to know how to find the best quality, most innovative toys in the market, take some tips from the people who do that for a living: specialty toy-store owners.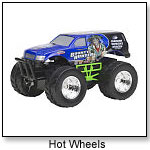 They're the folks down the block who run that amazing toy store filled with toys you've never seen before.

So, if you want to surprise and impress the people on your gift list this year, learn from the pros. This is how they find the best toys, and how you can shop, too:

Stay Away From Well-Known Brands. "I'm looking for that odd company that no one knows about," explained Pamela Buars, owner of The Ark www.thearktoys.com toy store in San Francisco, Calif.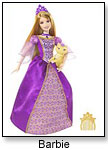 Instead of Mattel's Barbie or MGA's Bratz, you could try the brand new mixed-race Mixis fashion dolls from YNU Group or Karito Kids multicultural dolls by KidsGive. In place of Hot Wheels, go for authentic models from AutoArt or Toy Wonders.

Trust Your Heart. "If I fall in love with a doll or toy, I'm sure that the customer will, too," said Allison Cox, owner of Animal Quackers in Raleigh, N.C. Even old-fashioned toys such as Jack-in-the-boxes by Jack Rabbit or Schylling may appeal to kids of today.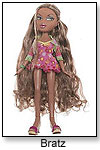 Look for Something Unique. Just a year ago, almost no one had heard of Ganz's Webkinz. But I bet you know about them now! Small mom-and-pop toy stores realized kids might want a toy that paired traditional play with online fun, and suddenly a new toy craze was born. Maybe you can spot the next great hit, too!

Look for Stores That Play. A great toy store will have some of its toys out of the box so you can check them out before the holidays. Try riding a PlasmaCar by PlaSmart or getting down on the floor to joust with Papo Knights, Safari fantasy characters or Schleich Elves.

Go for Great Gift Wrap. One of the bonuses of shopping at a local toy store is that you'll probably receive free gift wrapping, so your present will attract attention even before it's opened. But shop early! During the holiday rush, some toy stores might be too busy to wrap!

Research! Almost as much fun as buying a toy is looking for the right one to buy. You can use TDmonthly.com and playzak.com's TOY PRODUCT SEARCH to find toys by category, price, gender or age — just like the toy stores do!

Use Our Holiday Gift Guide. You can even buy some of the coolest toys straight from playzak! Just go to our Holiday Gift Guide and start shopping.








Mini Kathy and Janet Christmas rag dolls dressed in Christmas velvet dresses in a mini Best Pals tote bag. The Minis are 5" each. Available September 2007.

.

AD
---






BoogieBaby Dolls make great playmates for dancing and physical fitness with BusyBee Exercises. They provide children with non-threatening objects to identify with or use to display observed feelings without feeling guilty about being "bad." Each doll is a limited edition and comes with a certificate of "Born to Boogie." The dolls can be customized.

.

AD
---






.

AD
---






.

AD
---






Mixis™ collectible play dolls have been delicately designed with varying skin tones, realistically painted eyes, unique facial characteristics, fully articulated body parts and a naturally proportioned body. The focus is on the blending and fusion of races, ethnicities and cultures, encouraging a dialogue between children and their families that explores the richness and diversity of their individual backgrounds.

.

AD
---






.

AD
---






.

AD
---






.

AD
---






The Shining Stars Christmas collection includes this adorable penguin, a reindeer and a snowman. When kids purchase a Shining Stars friend, they can log onto the Shining Stars website and use the secret code inside the plush's hangtag to register and name a star with the International Star Registry. Children can print a star certificate that gives the exact location of the star, and the site also offers fun games and activities. Launch date: October 15, 2007.

.

AD
---






This 14" soft-sculpt doll is dressed in the latest trend-setting fashions that can be mixed and matched, and each Ty Girlz outfit comes with complementary accessories. The dolls have soft, realistic hair that can be easily combed and styled in numerous ways. Their clothes, hair and makeup are coordinated in monochromatic hues for a distinctive look, and the dolls are accompanied by a 3-D interactive virtual world. Launch date: July 2007.

.

AD
---






.

AD
---






The King is one of six figures in Safari's imaginative Once Upon a Time Collection. The figures range in size from 4" to 5.25" tall (the King is 2.5" long by 5.25" high) and are offered individually or in a POP display for flexible retailing. Pieces in the collection are superbly sculpted by masters for hours of imaginative play. Launch date: May 2007.

.

AD
---






The character of this hand-painted figurine is known as the lost one. Fate separated the sisters Surah and Sera, as one calamitous night Surah fell into the clutches of the princess of darkness. Launch date: May 2007.

.

AD
---






.

AD
---






This tin box features a plush Circus Jester puppet and plays "Pop Goes the Weasel." It is suitable for children over 18 months. Launch date: February 14, 2007.

.

AD
---






.

AD
---






.

AD
---






This 1:50 scale model features authentic all-metal wheels, articulated steering, oscillating rear wheels and a dozer blade that raises and lowers. It measures 8.12" L x 4" H x 3.75" W.

.

AD
---






Manufactured by Jada Toys, this 1:24 scale die-cast collectible model car measures 8" L x 3.5" W x 2.25" H and has openable doors, hood and trunk. It is detailed and has a chromed-out engine plus stock rims. In includes four pieces per display box in assorted colors and 16 pieces per inner box. Launch date: June 25, 2007.

.

AD
---






This model of the 2007 FJ Cruiser by Toyota features realistic design and intricate detail. The real square-shouldered sports utility vehicle features an all-steel body that opens with two full-sized doors, two rear-hinged clamshell doors for backseat access and a side-hinged tailgate. It also has a 245-horsepower 4.0-liter V-6 engine. Launch date: April 2007.

.

AD
---






.

AD
---






Stilts have been enjoyed by children and adults for centuries. Perhaps it's the instant boost in height. Or the physical challenge of balancing and walking. Or the outrageous fun. Whatever the reason, stilts are a perennial favorite around the world. Now, Geospace has taken the basic stilt design and made it a whole lot better — easier to learn, easier to use, more ergonomically correct and more fun. Launch date: May 15, 2007.

.

AD
---






This friendly-looking ladybug sprung from the imagination of author Stephen Cosgrove. Lily has a huge, welcoming smile and very stretchy, cool hair that can be strung out, tied up or twisted around. With the face of a cartoon character, Lily is sure to inspire a whole collection of Zibbies. Those who adopt Lily can look at the Zibbies website to learn more about her story and her extended Zibbies family.

.

AD
---
THIS BANNER IS AN AD:
---
---