"You must have a patent in the U.S. … it is vital to have a patent in China." — Patrick Calello, Automoblox Co.

After the ordeal that Patrick Calello, president of Automoblox Co. (ToyShow), suffered when choosing a manufacturing supplier for his construction vehicles (click here to view full article), he's learned a thing or two about overseas dealings. He recently took the time to chat with TDmonthly Magazine about what he's learned through his experiences and where he is headed.

TDmonthly: Because you had so many problems with finding the right manufacturer in China to craft your products, how do you safeguard against something going wrong with your current manufacturer?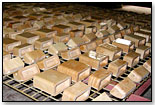 Calello: My relationship with my current manufacturer is based on trust. If there is a problem, they make it right. I will give you an example: My friend, who referred my current supplier to me, had one problem (mistake) in 20 years. The manufacturer made good by air-freighting an entire container. That is integrity.
The main challenge is that the people doing the work still need to be supervised very closely. Any shortcomings in quality have arisen by not keeping close enough tabs on the actual worker. The production managers need to be more hands-on. I may suggest to have my supplier bring in Taiwanese managers.
TDmonthly: Do you have any advice for other toy companies, especially those just starting out, on how they can protect themselves against receiving inferior craftsmanship from overseas manufacturers?

Calello: The short answer is no. It seems that all manufacturers in China have dollar signs in their eyes. Unless they think you have great potential, it may be hard to get much attention. They are a different culture, so understanding their thinking and what motivates them is crucial.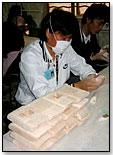 Even though I had a bad experience with a Hong Kong broker, it really is the best way to protect yourself. Please do have supplier contracts in place. You need to work with someone who understands Western business culture.
TDmonthly: I know that one of your concerns was that the first manufacturer, who made the inferior product, threatened to sell it himself when you complained the quality wasn't good enough for you to sell. Subsequently, have you heard anything about how manufacturers can protect themselves against this kind of thing?

Calello: The best protection is really governed by international intellectual property law. You must have a patent in the United States. I recommend having one for the European Union and Japan, among other large markets, but it is vital to have a patent in China. You can stop any factory from copying your product with a China patent. You would hope that a U.S. company would respect intellectual property laws but today there is no guarantee. I'd like to think that there is such a thing as business ethics, but our world is controlled by money.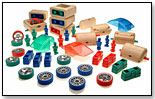 TDmonthly: At this point, are you satisfied with the manufacturing partner you have in China?

Calello: I am quite pleased because of the trust issue. We are constantly improving quality and production efficiencies. Shipments have been a bit late but it is mainly because they are hard at work on delivering the quality I expect. While our product seems quite simple on the surface, it is infinitely complex to produce. I attribute the success in finding my manufacturing partner quite simply through networking.