Timothy C. Meece and Charles L. Miller are shareholders at the intellectual property law firm, Banner & Witcoff Ltd.


If you are sued, perhaps it could be another company's responsibility to defend or indemnify you.

Is it possible that you could be sued for patent infringement by a competitor that you've never heard of? By a competitor that doesn't even manufacture products? Yes. Such a competitor is called a patent troll, and it could come after your business, too.

A patent provides its owner with "the right to exclude o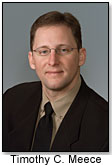 thers from making, using, selling or offering for sale" the alleged invention. That's the power of a patent. A patent owner does not even have to manufacture or sell the products for which they have a patent to sue an unsuspecting competitor.
One strategy patent trolls employ is to offer to settle cases for an amount less than it would cost the defendant to litigate the case. Many times, they exploit the complex nature of patents and allege that their patents have broad scopes when trying to extract settlements.
Although there is no surefire way to guarantee you won't be the next victim of patent trolls, there are several things you can do to position your company now in order to minimize your risk.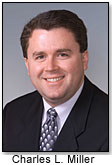 First, partner with a law firm that specializes in patent law and patent litigation. The more a law firm knows about you, the more it will be able to help you now as well as if you are sued.
Second, patent your inventions. A defensive portfolio will be a deterrent to potential plaintiffs. Your own patents will document that you came up with the invention first and will provide a basis for invalidating a troll's patents.
Third, consider filing Statutory Invention Registrations with the U.S. Patent and Trademark Office. Simply put, a Statutory Invention Registration devotes the invention to the public. It is a purely defensive measure and is not enforceable. But, it can also be used to invalidate a patent troll's patents. (Statutory invention registrations (SIR) are mostly used by applicants for publishing patent applications on which they no longer felt they could get patents. By publishing the patent applications, they helped ensure that the inventions were in the public domain and no one else could subsequently get a patent on them.)

Fourth, obtain clearance opinions before launching new products. Your law firm can perform a search and confirm — before you launch your product — that the issued patents and published applications identified in the search are not a problem.
Also, it would be wise to determine whether to try to allocate the burden of defending against patent infringement suits. This could be accomplished in purchase orders or other agreements with distributors, suppliers or customers. In other words, if you are sued, perhaps it could be another company's responsibility to defend or indemnify you. Any implied warranties against patent infringement can be disclaimed.
Another possibility is to obtain patent infringement insurance. There are a number of companies that now provide insurance for defense of patent infringement litigation. It also helps combat shakedown litigation, because the argument that it will cost you less to settle than to defend will usually not work in this situation.

Finally, use weaknesses in a patent troll's case as negotiating points to demonstrate that the patent troll is unlikely to recover anything in a patent litigation. This should help force a reduced settlement amount or, preferably, a walk away where nothing is paid.