"All of these products were designed specifically for museum and specialty stores with emphasis on the beautiful illustrations, information content and high-quality production materials," — Elaine Hightower, Painted Pony Press
Slated for the 2006 "Who's Who of American Women," Elaine Hightower credits her mentor Lee Walburn, former editor-in-chief of
Atlanta
Magazine
, for teaching her the value of diligent research. Though Hightower was the art director, Walburn accepted her article contributions to the publication and inspired the independent development of Hightower's historical game and toy company,

Painted Pony Press

(ToyDirectory), in 2002.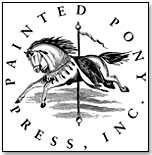 After hearing "Lewis and Clark — West for America," a children's music CD by David Walburn, her editor's son, Hightower became interested in Lewis and Clark. "I was so intrigued with the songs that I wanted to learn more about the expedition and those involved. I had started a third-grade book club for my daughter's class, and since we were reading historic fiction books, I chose a book about Lewis and Clark. I created a simple bingo game for the children to play. The children enjoyed this so much that I started thinking about how the expedition would make an excellent board game concept."
She wanted the play to represent the journey, so "travel mode" cards use canoes, horses or moccasins to follow the movement of the Corps of Discovery (the band of explorers Meriwether Lewis and William Clark recruited to explore the Louisiana purchase in 1803). Natural science illustrator Kathleen McKeehen created the images.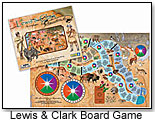 "I'll never forget how excited I was when I got the phone call from Jim Whitney, the president of Educational Insights, saying that they wanted to produce The Lewis and Clark Adventure Board Game," Hightower remarked.
Today, Hightower, joined by her sister, Linda Clover, uses Painted Pony Press as a distribution channel for the game. "The collaboration works well because I don't market specifically to educators, and I am able to sell the board games to museum stores who are our core customers and buy our other products as well."
After developing the board game, Hightower published a poster, jigsaw puzzle, note cards, stickers and an activity book. Later she contacted U.S. Games. They launched a card game in conjunction with The History Channel, which allows her to extend her franchise.
"All of these products were designed specifically for museum and specialty stores with emphasis on the beautiful illustrations, information content and high-quality production materials," Hightower added.
Fun "hands on" activities have been backed by Larry McClure, the education liaison of the National Council of the Lewis and Clark Bicentennial 2003-2006.
"Many companies developed products to offer during the four-year commemoration, but many were of the 'trinket' variety that would be found in souvenir shops," Hightower explained. "We developed our products to have lasting value."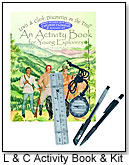 Financial stability has been an important factor in the company's achievement since its inception. "Before Painted Pony Press was incorporated, we worked with the Small Business Administration and SCORE. Although it seemed tedious and exacting at the time, it paid off as we dealt with expenses and cash flows."
Next spring she will launch Discovering America, a series that will focus on Native American, plant and animal discoveries, but with an emphasis on the early European explorers and settlers. Initial products will be stickers, a jigsaw puzzle and bookmarks.