"Origami is mainstreaming into the craft world," — Karen Thomas, Yasutomo and Company
The big news in origami these days is scrapbooking. Ever on the hunt for new materials and techniques, scrapbookers — along with rubber stampers, greeting-card makers and similar crafters — have "discovered" the ancient art of paper folding, which is expanding beyond its traditional niche.
Case in point: Yasutomo and Company, one of the country's largest importers of origami paper from Japan, saw its sales in the category increase by 20 to 30 percent over the past two years, creative designer Karen Thomas told TDmonthly Magazine. Scrapbook enthusiasts and their brethren, whose stock in trade is pretty paper, are solely responsible for the jump, Thomas said.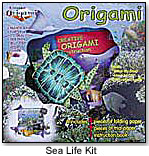 "Origami is mainstreaming into the craft world," she continued. "We've even seen it with quilters, who are using folding techniques. They fold back material and sew it into place so it has the dimensional look" of origami.
The phenomenon has resulted in imports and sales of a greater variety and volume of origami paper, according to wholesalers and retailers alike. Basic solid colors and traditional designs such as kimono-like prints remain robust. Newer papers vary in hue from pastel pink to glow-in-the-dark, have textures as exotic as faux leather, and prints ranging from alligator to zebra.
Sales of origami instruction books and Mizuhiki have also been spiking, industry insiders say. The latter, once used exclusively for traditional Japanese greeting cards or gift wrapping, is a paper cord wrapped in silk or foil that crafters use to make jewelry, the "awareness ribbons" for such causes as AIDS, and other out-of-the-box items.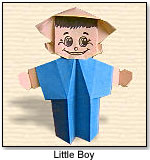 Likewise, scented papers (e.g. rose, lavender) and thin strips used to make good luck "puffy stars" have been flying off the shelves at San Francisco's Paper Tree, a large family-run origami store, said manager Vicky Mihara Avery. "The strips are tied into a flat knot and wound around, and when you're finished, you have a five-sided shape that you push in on each side to make a puffy star."
OrigamiUSA, a nonprofit membership association, has witnessed another sign of origami's broadening appeal: More nonmembers than ever are buying supplies on the group's online store, board member Jan Polish told TDmonthly. She adds that overall interest in the skill has been on the rise, perhaps in large part because of its greater use by teachers who use it in math class to help students learn about angles, symmetry and fractions.
CM School Supply in Upland, Calif., has been selling more books on that subject, as well as more origami paper and kits, said store manager Lori Vaillancourt. "We're seeing more merchandise and interest from academia."

Meanwhile, new shapes and designs are always springing up among origami enthusiasts, who are folding everything from the traditional flying cranes to geodesic domes these days. Oriland Company, which sells instructions for its elaborate designs worldwide, has created entire landscaped kingdoms with castles, dragons and tiny inhabitants. For those who prefer cloth to paper, the online FabricOrigami Store sells all the tools, kits and material needed.
This year's release of the third "Star Wars" episode, "Revenge of the Sith," had legions of George Lucas fans folding characters from the film. Companies such as Yasutomo steer clear of these designs, however, because they require expensive licensing agreements. Thomas says the company sticks with generic figures, such as those in a new book it plans to sell featuring designs for Noah's Ark and its animals.
"Religion is a good category," she said. "We see a lot of growth there."