"Because most of our manufacturing happens in China, it's difficult to convey how important it is to get things precisely right." — Roy Sutherland, 21st Century Toys
Toy designers may have one of the most enviable jobs imaginable. Yet, as they shape the toys of tomorrow, they face many pressures and challenges. Manufacturers want cheap and fast production, marketers clamor for recognizable features and instant sales, and consumers demand innovation and familiarity simultaneously.
How do designers satisfy everyone? TDmonthly Magazine spoke with a number of toy makers to find out.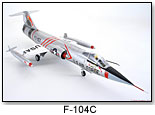 Roy Sutherland, product manager for 21st Century Toys, emphasized that "knowing your audience" is key. Familiarity with a product's demographic and/or fan base is essential to understanding what will make a toy popular.
From there, designers must stay conscious of timing to remain competitive against the "next big thing." Brendon Vetuskey, senior project manager for the boys' action toys and road champs division of Jakks Pacific, told TDmonthly, "Our company has a short development time in order to quickly react to the latest trends in toys, or to create them … This makes everything 'due yesterday.' One must be flexible and able to work in these conditions. This reduces the opportunity for error, multiple changes, etc."
Problem-solving is another important component of toy design. From incorporating other products, to model building, to resin casting or roto-molding, toy designers utilize any and all tools at their disposal.
Nevertheless, Sutherland claimed the main difficulty is "overcoming cultural and language barriers. Because most of our manufacturing happens in China, it's difficult to convey how important it is to get things precisely right." He solves this dilemma by communicating his ideas via e-mail and editing pictures with Adobe Photoshop and Illustrator.
Vetuskey would probably agree, and claims that an "open mind and drawing ability are essential" to the trade. He also creates models.
"Model building is an excellent way to prove an idea, work on the aesthetic or ergonomics. It is also helpful for the bosses to understand the scale of the toy they are approving," he told TDmonthly.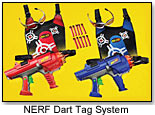 Jeff Popper, director of marketing at Hasbro, believes that one of the most difficult tasks facing toy designers that work on classic lines such as NERF is "continuing to find new and different ways for kids to play the same sports that have been around for years." One method of innovation is incorporating other technology into an existing toy, in order to "empower kids to do something different."
The Nerf Nite Jam Nerfoop, for example, uses Elam's LyTec (El Wire) so that kids can play at night and still see the ball. Avi Timor, president of Elam, USA, believes that the "flexibility of the wire" gives toy designers endless possibilities for illuminating toys.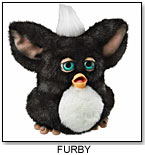 Hasbro is also launching a new, improved Furby line, which will now employ "mototronics, to combine emotions and technology in the product, by using voice recognition technology," according to the manufacturer. The technology is expected to encourage interactivity.
Toy designers juggle a staggering number of tasks, and their creativity, passion and innovation are just a few of the reasons that we have so many great toys today.