The video game-MP3-DVD player sits atop many wish lists, and retailers are reporting a somewhat renewed interest in the PSP.
To view more intriguing products available this holiday season, click here.
The Sony PSP may be set to become one of the holiday's hottest products less than a year after the console's launch failed to meet the high expectations of the electronics community. A number of factors, including popular new games and a slew of movie titles, have been stirring up excitement in the gaming world and could lead to a spike in sales during the gift-giving season as the PSP catches its second wind.
Released in March of 2005, the PSP opened with a bang. Customers lined up outside retail locations overnight to make sure of receiving their console, and the launch generated a mainstream buzz usually reserved for the holidays' big hitters.
But despite sales figures that have now reached about 1.5 million units, the PSP (approximate retail, $250) was ultimately labeled, in some quarters, a disappointment. Some stores reported having large surpluses weeks after the release.
The perception that the PSP somehow failed to live up to expectations only adds to the intrigue surrounding the console this holiday season. With little competition in the hand-held electronic gaming department and a slate of new games on tap, Sony expects to see a surge in sales and find itself with a big Christmas winner almost a full year after releasing the product. The video game-MP3-DVD player sits atop many wish lists, and retailers are reporting a somewhat renewed interest in the PSP.
"It's kind of funny," said Steve Cimbrelo, a sales associate at EB Games in Auburn, Mass. "[The PSP] was really hot when it came out. We had people coming in constantly asking about it. It's kind of slowed down since then, but there is definite potential for a spike in the future."
Cimbrelo cites an increase in playable options for the PSP as one of the reasons for a possible surge in the coming months.
"When it was released," he said, "there wasn't a whole lot to go with it. There weren't that many games, and not a lot of movies or things like that. But from a game standpoint, they have some strong brands coming out that I think should get interest back up again."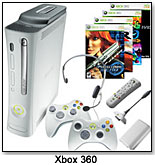 Sony is banking on the new titles to renew interest in the PSP. Slated for release before Christmas are such big-name franchises as "Madden NFL 06," "Mortal Kombat: Deception," "Harry Potter and the Goblet of Fire," and possibly "Grand Theft Auto: Liberty City Stories."
"We've announced several new games," said Sony spokesperson Woodrow Mosqueda, "and a lot of studios are releasing movies to this format during the season. We think a strong holiday lineup of movies and games will put the PSP in that 'must-have' category."
Another significant factor that should aid the PSP is the relative lack of competition on shelves this year. Microsoft is releasing its highly anticipated Xbox 360 sometime during the holiday season, but that home console leaves the Nintendo DS as the only legitimate threat to Sony's reign in the portable handheld market.

And although the Nintendo DS retails for about $100 less than the PSP, it hasn't produced the same amount of enthusiasm in recent months.
"It's not really close," said Cimbrelo. "We've sold a ton more PSPs, and I think we might've sold more DS games, but even that's probably going to change. The DS has had a better selection of games up to this point, but once you see PSP start releasing some of their main titles it shouldn't be much of a competition.
"Brand loyalty is big," he continued. "Once the PSP starts offering its big games, we expect to move a lot of them."