"For now, it seems that hobby store owners and model manufacturers can count on nostalgia and history to continue to attract customers."
Nostalgia and a strong interest in history play starring roles in the popularity of many best-selling model kits. Muscle cars and classic autos, as well as World War II military aircraft, ships and tanks, reign supreme in the hearts of adult collectors — and many kids.
Muscle cars are popular for a number of reasons, according to Jerry Ivancic, owner of Strongsville Hobby in Strongsville, Ohio. For men in their 30s and 40s, the cars bring back a taste of their youth. They recall seeing them drive down the streets during their childhood, or perhaps they knew someone who owned one. Corvettes, Fords and Chryslers from the '60s and '70s tend to be favorites with customers, Ivancic told TDmonthly Magazine.
Military planes, tanks and ships hold an allure for collectors in their 40s, 50s and beyond, whose fathers and grandfathers may have served in World War II. History buffs buy these kinds of models, too.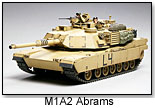 "Movies and television shows of World War II always help generate interest in modeling," said Fred Medel, marketing manager at Tamiya America Inc., which specializes in producing military models. "The majority [of customers] are adult collectors or kids who have grandparents from that era. We see sales spike up and down, depending on what they see on TV and in the movies."
World events play a role in the popularity of military models from other eras, as well, Medel said. "Currently our M1A1 and M1A2 Abrams main battle tanks are enjoying good sales because they are currently involved in Iraq."
According to Patrick Kennedy, a sales representative for TheHobbySuperstore.com, rerun movies such as "Top Gun" or "Titanic" result in an increase in sales of Tomcats and Titanic models, and sales of Blue Angel jets increase after an air show.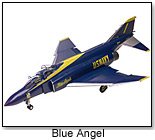 Hobby store owners point to Revell-Monogram and AMT Ertl as being the industry standards for car models. Revell-Monogram's subject matter, detailing and variety make its models appealing to people of all ages.

"Revell has been coming out with more and more snap kits, trying to get younger people into the hobby," Ivancic noted. "The kids see their dads buying cars, and a lot of times the parents will buy a car for the kid."

For the serious modeler devoted to fine detailing, Exact Detail Replicas is a popular option. The Watervliet, Mich., company has been designing its models since 1999. They are all produced in limited editions, which in almost all cases sell out.

Exact Detail specializes in classic cars from the '50s, '60s and '70s, explained product designer Eric Trapp. Attention to detail includes designers acquiring paint chips used on the actual full-size cars, which they then use for the models. Occasionally, that backfires in sales, however, because some customers are not impressed with the olive green and burnt orange of the '70s. "Some of the older cars were more subtle and toned down," Trapp noted.

The company has learned to make a more limited edition of some of those colors, which will usually make them more attractive to collectors. "Some of these guys were around in 1968, and they appreciate when we do a car that's historically correct like that."

For now, it seems that hobby store owners and model manufacturers can count on nostalgia and history to continue to attract customers.

What follows are popular model kits and some upcoming releases, according to retailers and manufacturers.

This Skill Level 2 kit has more than 70 polystyrene pieces. It includes numerous multi-piece sub-assemblies that create a competition-quality finished model. Glue and paint are required, but not included.

.

AD

On this particular model, Chrysler kept exterior ornamentation to a minimum, letting performance do the talking. The 300C was the fastest, most powerful production car in the country. This 1:25 scale Skill Level 2 kit contains more than 100 pieces molded in polystyrene. It includes a number of chrome-plated pieces. Glue and paint are required, but not included.

.

AD

Known for its outrageous design, including huge fins, this hardtop was the rarest in the El Dorado line, with only 975 built. The real car is 225 inches in length, making it almost impossible to fit into some garages. The model includes an opening hood with detailed Cadillac V8 engine and black vinyl tires with separate whitewalls. Itís molded in white with many chrome-plated parts.

.

AD

When the life-size version of this model was released in 1964, it was intended to be a mild-mannered car. That soon changed when gearheads figured out a much larger engine would fit between the carís front fenders. They appealed to Chevy to make the change, which happened in 1965. 1970 marked the high point for the muscle car. The model includes colored molded parts and snap construction that eliminates the need for glue or paint. It includes custom wheels.

.

AD

Only 1,000 of this model were produced. In 1965, Chevelle was a sales leader, but convertibles remained a rare commodity, with only 9,128 built that year. This model comes in Blue Mist with black interior. Lane Collectables offers a well-rounded selection of die cast replicas under the Extact Detail name geared toward serious collectors.

.

AD

The real car this model is patterned after was the first Camaro in California, the first Camaro road-tested in the print media, the first street-driven Camaro with a big-block, the first Camaro to gain editorial exposure in HOT ROD Magazine and the first Camaro to take a test lap at Riverside Raceway. The real thing now resides in the Edelbrock Stable in California. Production of this model was limited to 2,000 cars. It comes in Bolero Red with white nose stripe.

.

AD

This plane is an addition to the Fw190 F-8 1/48 Aircraft Series. This particular plane is a model of the most numerous versions of the aircraft. It includes one pilot figure and a choice of five markings. Basic parts have been modified to depict A-8, and a number of new parts have been added to allow multiple variations. It includes parts to depict a metal and wood propeller. It has clear plastic parts and panel stickers for cockpit sides, wing and nose-mounted guns and wing-mounted gun panels.

.

AD

Introduced as a fighter escorts for bombers attacking the German homeland, the Republic Thunderbolt went through the Razorback and Bubbletop variations as it fulfilled its duty. The P-47M was a special high-speed fighter that was specially designed to counter German threats like the V-1 buzz bomb and new jet-powered fighters evolved by the Luftwaffe. The P- 47M featured a P-47D-28-RE airframe fitted with a high-powered R-2800-57 engine capable of top speed of 761km/h, while air brakes were installed underneath the wings to aid in deceleration. Rushed to service with the 56th Fighter Group in Europe, the P-47M only saw combat in the last few weeks of the war, yet achieved the distinction of downing a German Me262 jet fighter.

.

AD