The following is one activist's opinion and does not necessarily represent the views of TDmonthly Magazine.


Using children's toys to incite fear is a morally questionable fundraising tool.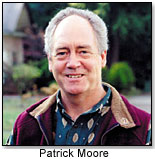 I read with interest the TDmonthly article "Plastic Death: Truth or Scare?" (September 2005), which examines the controversy surrounding plastic softeners in PVC toys.

Activists continue their misguided campaign against polyvinyl chloride toys, alleging plastic softeners, called phthalates, pose a toxic hazard to children.

The article quotes University of California toxicologist Bob Krieger, who correctly makes the distinction between two opposing camps: The "all-or-nothings" and the "dose-response." As any toxicologist knows, the most important factor when measuring toxicity is dosage. "One could take almost anything," said Krieger, "and, in isolation, show that it contains chemicals with potential toxicity." In other words, even table salt is toxic at high dosage.

Greenpeace, an organization I co-founded and eventually left as they began to adopt extreme agendas that abandoned science and logic in favor of emotion and sensationalism, epitomizes the "all-or-nothing" camp.

As TDmonthly's article points out, Greenpeace believes, "chlorine chemistry is bad in all ways, shapes and forms." Yet modern medicine is largely based on chlorine chemistry, and the addition of chlorine to drinking water has been the single largest health advance in human history.

As the holiday season approaches, watch for a repeat of the activist campaign to frighten parents from putting some of their children's favorite toys under the tree.

A 1998 petition, led by the National Environmental Trust (NET) and backed by Greenpeace, called for a ban of toys made of vinyl (polyvinyl chloride or PVC) in products intended for children aged 5 and under. The petition, submitted to the U.S. Consumer Product Safety Commission (CPSC), sought to ban the use of vinyl in toys.

The CPSC conducted scientific and technical investigations, including an unprecedented mouthing study of more than 500 children, which measured how much time children chew on toys. The CPSC voted unanimously to deny the activists' petition, stating: "CPSC staff believes that there is no demonstrated health risk posed by PVC toys or other products intended for children 5 years of age and under."

Phthalate softeners have been used safely for more than 40 years, not only in toys, but also in medical products such as blood bags, catheters, IV tubes and sanitary gloves. Clear, odorless liquids that break down quickly in the environment, phthalates are the most rigorously tested plasticizers available.

Because phthalates are tightly bound to the vinyl in soft PVC products, human exposure is extremely small.

Despite their extensive record of safe use, phthalates have continued to come under scrutiny from activists determined to end their use. Recently, a study claimed to have found a correlation between pregnant mothers' phthalate levels and a shortened anogenital index (distance between the anus and the base of the penis, divided by weight) in their baby boys.

The study was quickly reported in many daily and specialty news publications. But, did it show anything?

STATS, the nonprofit statistical and scientific media watchdog of George Mason University, pointed out that the study "did not correlate any phthalate with any biological markers for fertility or normal genital development … The study did not record any reproductive harm to the babies."

And, an expert panel convened by the National Institute of Environmental Health Sciences and National Toxicology Program to review the safety of phthalates found no such phthalate/anogenital index correlation. The panel's biostatistician was unable to validate the study's conclusions.

American Council on Science and Health medical director Dr. Gil Ross condemns the activist campaign against plastic softeners. "There are thousands of chemicals to which we are exposed in trace levels in the environment," Ross said. "Why focus on phthalates? These are highly beneficial, and there are no substitutes with a proven track record of safety and efficiency. It seems to me to be a waste of time, effort and scarce resources."

But scarce resources aren't a problem for the NET. Since 2000, NET has received more than $30 million from wealthy foundations. NET has spent a good portion of its grant money trying to separate children from the vinyl toys they love. Using children's toys to incite fear is a morally questionable fundraising tool.

There is not a shred of evidence supporting claims that vinyl damages children's health or the environment. Toymakers have been making vinyl toys for 50 years. One of the most thoroughly-tested plastics available, vinyl is easily cleaned, affordable, durable and safe.

It's time activists gave up their wrongheaded campaign against vinyl and focused on consumer behavior that has been proven harmful, such as cigarette smoking and drunk driving.