---
Nostalgia Never Fades
What's Old Is News at Southeast Stores
"Grandmothers … always come to Madame Alexander because that was their favorite doll." — Alyce Nickelson, Dolls and Things

Nostalgia and retro are all the rage, according to owners of specialty shops and chain stores in the southeastern United States.

RINGING UP THE PAST

"As baby boomers become grandparents, they are delighted to find the toys of their youth reproduced so they can share fond childhood memories with their grandchildren," said Peter (aka "Mr. Toad") of Mr. Toad's Toy Company in Naples, Fla., told

TD

monthly Magazine.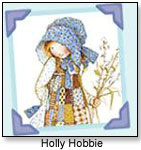 "One of my best sellers is the old cash register that has a handle to pull, and the sell rings up showing the amount of the child's savings," he said. He also noted that the creator of Holly Hobbie has reinvented herself and is writing sweet children's books that appeal to parents.

"The children of the 1970s and 1980s are now parents and collectors, and that is why toys like Star Wars and Strawberry Shortcake will never die," Gary, manager for 25 years of Johnny's Toys www.johnnystoys.com in Covington, Ky., told

TD

monthly.

WHAT WILL LAST?

Ginger Milligan, owner of Fantasy Island Toys in Fairhope, Ala., believes that, despite the popularity of Webkinz by Ganz, the toy won't have a Web presence in 20 years and therefore its appeal will fade. Her bet is that Cabbage Patch dolls and Beanie Babies will become the nostalgic toys for tomorrow's collectors.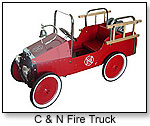 At the Lollipop Depot in Jonesboro, Tenn., Jerry Gurley stays busy stocking kaleidoscopes and pedal cars.

"The senior citizens are collecting these cars — everything from roadsters to fire trucks and tractors," he told

TD

monthly. "The smile on [their] faces is like it must have been on that Christmas morning when they found one of these pedal vehicles under their tree."

Gurley also stocks Little Bit O' Honey, Mary Janes, Tootsie Roll pops and the small, syrup-filled, wax pop bottles that kids bought in the '50s and '60s.

Lava lamps are all the rage at Whippersnappers in St. Simon's Island, Ga. Mothers try to find models like the ones they owned as teenagers, "but if they can't, they will still purchase one each for all their children," Owner Michele Wood told

TD

monthly.

DOTING ON DOLLS

Dolls by Madame Alexander and Ashton-Drake are tops at Dolls and Things in Cartersville, Ga., according to Alyce Nickelson.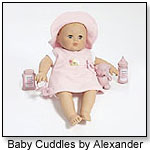 "Grandmothers buy their granddaughters dolls for special occasions, and they always come to Madame Alexander because that was their favorite doll in their youth," she said. "Also, Ashton-Drake has reproduced so many of the dolls that were popular in the 1950s and 1960s, such as Chatty Cathy and Pattite Playpal."

There's even a Barbie Collector website for fans of Mattel's doll that was introduced in 1959. And it stands to reason that one day there will be a similar site for Bratz collectors.

Nurse Linda at "Babyland General Hospital" in Cleveland, Ga., told

TD

monthly that their main customers are mothers who remember coming in as children and adopting a doll from the cabbage patch.

"The grandmothers' and mothers' eyes light up when they once again see the Crystal tree watching over the garden of mother cabbages waiting to give birth," she said.

KEEPING TREASURE

As Robin Woods from Mission Press dolls and books said, "The playthings of today will be tomorrow's treasures."

So hold on to those favorites, and see what sales opportunities tomorrow may bring. You can even buy great toys straight from playzak in our Holiday Gift Guide!

And here are the toys mentioned in this article:








Constructed of heavy gauge steel, solid rubber, and 9 ½" diameter tires for easy pedaling with 3 adjustable pedal positions, the Green Jalopy Pedal Pickup Truck is Toy Safety tested and approved, resistant to rust, child safe, and has non-toxic powder coating paint. Adult assembly and supervision required.

.

AD
---






Barbie doesn't just have a cell phone; she can even answer it. When her cell phone rings, little girls raise it to Barbie's ear and she speaks into it. She can also sing when placed before her microphone. Chatting Diva Teresa is also available and a Chatting Diva Nikki is coming soon. Launch date: February 2007.

.

AD
---






.

AD
---






With a taste of a cold treat, this baby's face gets all messy. But with a magic cloth, kids can wipe up the mess and watch it disappear. Each huggable Cabbage Patch baby comes with a special treat, washcloth, special name, birth certificate and adoption papers.

.

AD
---






This quality vinyl reproduction of the beloved 1960s doll is 18" tall and fully jointed, with hand-painted features, sleep eyes and long auburn hair. The child-safe doll wears a gingham dress and pinafore.

.

AD
---






.

AD
---






The end of this classic kaleidoscope rotates to create color explosions.

.

AD
---






.

AD
---






Kyle Busch, #05, was the youngest-ever pole winner in NASCAR's premier series, winning at 19 years old. After graduating with honors from Durango High School in Las Vegas in 2002, Busch pursued his passion for racing. Now, this collectible Beanie Baby lets collectors share in his passion for speed. This charming blue bear, like every other NASCAR Beanie Baby, has a sponsor's logo embroidered on the front. Kyle Busch's name and number, as well as his signature, are embroidered on the back. An official NASCAR ribbon is tied around the bear's neck.

.

AD
---






.

AD
---






This cheery album features 16 songs from three new Strawberry Shortcake DVDs, "Cooking Up Fun," "Berry Blossom Festival" and "World of Friends." It also includes fun activities for kids, including kid-tested recipes and coloring pages. Launch date: May 22, 2007.

.

AD
---






.

AD
---
Catalog Request Form
THIS BANNER IS AN AD:
---
---