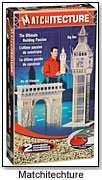 Construction toys have been a part of childhood for as long as there's been wood, stone or sand to build with. Today´s kits, however, are expanding the age range of the target customer beyond the traditional grade school years.
"There really are no boundaries for this," said Deborah Robinson, director of sales of PlastWood Corporation (ToyShow), makers of Supermag kits, which use magnetic spears and rods as their building medium. "You have adults who will play with it as much as children. We have executives who have it as a desk set."
GeoMag products are just one example of the new generation of building kits.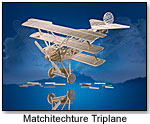 "It´s innovative because you can build complete mathematical structures like the Eiffel Tower or the Empire State Building—as much as seven feet tall," said Robinson, noting the product has established a foothold in an otherwise flat marketplace. While statistics for 2003 are not available, figures from the Toy Industry Association show sales of building and construction sets were down for 2002 compared to 2001.
"I think we´re fortunate," said Robinson. "We´ve had double growth. But everyone is hurting. It´s just the economy. The good thing is people still have kids and they still want to get good toys."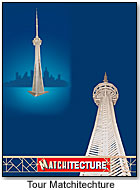 Other products span the gap between construction toys and arts and crafts, an area with sales figures that are growing every year. Following a provided blueprint and using glue and small wooden batons, Matchitechture builders can produce highly detailed models of landmarks, vehicles and other projects.
"Like any other craft and building product, this area is increasing," said Normand Bramucci, director of sales and marketing for BôJeux Inc. (ToyDirectory) "One of the very important parts of the market are Baby Boomers who want to occupy their week and their weekend. That segment of the market is very important to our company. They were ignored before and we hit exactly this segment."
Baby Boomers, it seems, are drawn to items that remind them of their youth and, whether they buy for their children and grandchildren or for themselves, their impact is being felt at the cash register.
But toy manufacturers have also had to adjust to a changing youth market, according to Tim Kirchmann, senior analyst with Lego Systems, Inc., who points to the emergence of themed building kits. These sets provide directions and all the pieces necessary to create a specific building or vehicle, something Kirchmann says is a shift from the more open-ended box of blocks that dominated sales in the past.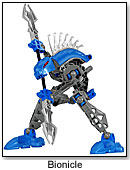 "It started sometime in the early 90s, when it was necessary to create theme stories and give [children] a context for their building," Kirchman explained. "It is necessary to be relevant. You can always find building blocks on the market but you need to keep up with the kids."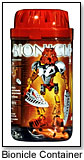 Whether comprised of interlocking plastic blocks, wooden sticks or magnets, these toys are credited with lighting the passion for building for many architects and engineers.
"It is definitely anecdotal that teenagers in high school who are interested in architecture report being heavily into Lego," said Kirchmann. "As children, when they are playing with them, it definitely triggers something, or it appeals to something that´s already there."
Dramucci agrees, noting that while Matchitecture kits are designed for specific projects, consumers are requesting supplementary packages so they can produce their own designs.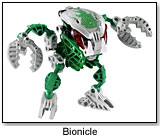 "We do have some extra kits with just the micro-beams and the glue," said Dramucci. "We have people emailing us pictures and dropping off new things at our office that aren´t in our lines."