The Few, The Proud...The Award-Winning Toys!
Who Made the Cut This Year?
By Alison Marek and Julie L. Jones
---
Thousands of products are introduced to the toy industry every year, but only a limited number are good enough, playable enough and innovative enough to garner an award.

In addition to issuing TDmonthly Awards, TDmonthly Magazine regularly asks manufacturers to present their award winners to our readers so that retailers can quickly identify products with great potential and manufacturers can learn and be inspired by others' successes. Here are the most recent responses:
YBIKE by NATIONAL SPORTING GOODS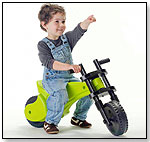 The original YBIKE features design, quality and attention to safety designed to make it an ideal first bicycle for toddlers. Its unique design enables toddlers to meet the challenge of independently riding a bike. Features include an extended front fork angle to allow for safe turning, and two closely aligned rear wheels to help with balance but still allow a child to lean from side to side while turning. It also offers high ground clearance to ensure safety regardless of terrain and large wheels for safe riding on uneven surfaces. YBIKE is made of high quality, smooth, durable injection molded plastic and comes in four vibrant colors.
Awards: 2015 TDmonthly Magazine Top Toy Award; 2010 Oppenheim Gold Seal Toy of the Year Award; 2010 Creative Child Magazine Toy of the Year Award; 2010 Creative Child Magazine Toy of the Year in Bikes and Ride-on Category
— Glisyn Lewis Jarrells, manager of Imaginations Toy & Furniture in Blacksburg, Va., told TDmonthly in a March 2013 survey that they sell around 10 Ybikes during the warm-weather months.
8/24/2010 (Price: $79.99; Age: 2 to 4) [Add to my Inquiry Basket][?]



If The SHAPE FITS Eebee by EVERY BABY COMPANY INC.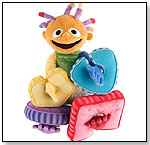 This toy is designed to be a playful, interactive adventure with shapes, colors and sizes to stack, fit, share, compare and "wear." The set includes one 12" Eebee doll and four soft "wearable" shapes that easily slip on and off of Eebee's arms and legs. "This truly interactive doll is a modern, playful twist on classic stacking toys. Rather than just a spindle and four shapes, If The SHAPE FITS Eebee provides babies and parents with countless explorations beyond simple stacking," Every Baby Company President Stephen Gass told TDmonthly.
Awards: 2009 NAPPA Gold Award
8/17/2010 (Price: $32.00; Age: 0 to 2) [Add to my Inquiry Basket][?]



Boba 2G by NAP INC.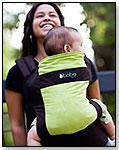 The backpack-style Boba 2G is a baby carrier featuring removable foot straps ensuring babies and toddlers' knees are supported while their legs are placed at a natural 90-degree angle, allowing for increased support for baby. Boba 2G also comes with a matching removable sleeping hood that provides extra head support when the child is sleeping, as well as added protection from the sun, heat, cold, wind, light rain and snow. The 2G is available in Organic and Classic versions.
Awards: 2010 Mom's Choice Award; 2010 iParenting Media Award; 2010 PTPA Winner; 2010 JPMA Certified
8/17/2010 (Price: $100.00; Age: 0 to 4) [Add to my Inquiry Basket][?]



Skunk!!! by FAMILY PASTIMES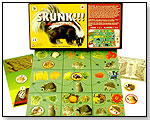 In this game, gardeners work hard to grow beautiful, fresh, organic vegetables, fruit, herbs and flowers. But sometimes garden pests eat those good things before people can. Players must keep the garden safe by catching all six pests and taking them to the forest where they belong. The game includes a 12 x 12" board, two dice, seven pest movers, one "havahart" trap, one electric fence chart and rules. "Play as friends, not as enemies! Our games foster the spirit of cooperation," Jim Deacove, president of Family Pastimes, told TDmonthly.
Awards: 2010 Creative Child Seal of Excellence, CREATIVE CHILD MAGAZINE.
8/16/2010 (Price: $15.00; Age: 5 to 9) [Add to my Inquiry Basket][?]



Li'l Chugs Wooden Trains by WOW TOYS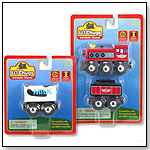 Li'l Chugs is an ecologically friendly collection of trains that are constructed of highly renewable, natural rubberwood harvested from reforested forests. Each bright colorful piece meets ATSM, CPSIA and EN71 safety standards and features durable magnetic couplings so kids can create many different combinations. Awards: Dr. Toy Best Green Toy Award 2010
8/13/2010 (Price: $7.50; Age: 3 to 5) [Add to my Inquiry Basket][?]



Audubon Baby Birds by WILD REPUBLIC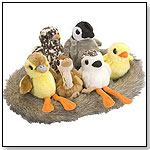 This set of realistic birds, licensed by the National Audubon Society, features real bird calls provided by the Cornell Lab of Ornithology. Each bird is carefully researched, and comes with an educational hang tag that includes information about its appearance, eating habits, habitat maps and sounds. This series includes a Mallard Duckling, Baby Chick, Baby Emperor Penguin, Baby Piping Plover, Baby Ostrich and Baby California Sea Gull.
Awards: Dr. Toy Best Green Toy Award 2010, Dr. Toy 100 Best Children's Products - 2010
— Shana Hack, owner of Moon Rabbit Toys in Santa Fe, N.M., told TDmonthly in a June 2014 survey that Wild Republic plush is a best-seller in their store.
8/13/2010 (Price: $7.99; Age: 3 to 12) [Add to my Inquiry Basket][?]



Poo in a Box by WILD CREATIONS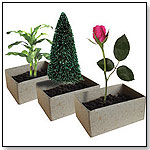 This novel item is nutrient-rich animal dung from an elephant, reindeer or rhino. From the Natural History Museum, the Poo in a Box begins at a British zoo or safari park and is treated to be germ and odor free. Kids and adults simply sow the seeds, water the cardboard box and watch the plants grow. Awards: Dr. Toy Best Green Toy Award 2010
8/13/2010 (Price: $5.99; Age: 5 to 12) [Add to my Inquiry Basket][?]



Sustainable Earth Lab by THAMES & KOSMOS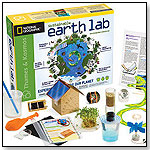 The Sustainable Earth Lab science kit gives children the tools and information to learn first-hand about the environmental problems burdening the planet and how we can overcome these challenges through sustainable practices. The full-color, 48-page manual explains over 40 different experiments and energy conservation activities. Awards: Dr. Toy Best Green Toy Award 2010
— In late summer 2010, five percent of 43 retailers named Thames & Kosmos a top selling science and nature brand.
— "Thames & Kosmos — we sold out of all their items," Carly Gerhardstein, manager of The Durango Kid in Durango, Colo., told TDmonthly in August 2010.
8/13/2010 (Price: $54.95; Age: 8 to 12) [Add to my Inquiry Basket][?]



Let's Recycle Pocket Chart by EDUCATIONAL INSIGHTS INC.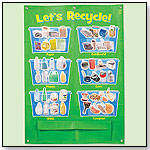 This chart provides hands-on environmental education by introducing six key recyclable material categories and teaching how to sort 48 "recyclable" cards into the right bins. The cards are made of 65-percent recycled card stock and the chart is made from 80-percent recycled plastic. Awards: Dr. Toy Best Green Toy Award 2010
8/4/2010 (Price: $29.99; Age: 4 to 12) [Add to my Inquiry Basket][?]



Hydro-Dome by DUNECRAFT INC.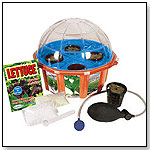 The Hydro-Dome is a hydroponic system that features a Hydro-Pump, offering true hydroponic gardening on a small scale with a flood plain and bubbler system. The Hydro-Dome includes a greenhouse with a hydroponic tray, two-part nutrients, net pots, rock-wool seeds and comprehensive instructions. Awards: Dr. Toy Best Green Toy Award 2010
8/4/2010 (Price: $29.99) [Add to my Inquiry Basket][?]



Following are some of the programs represented in TDmonthly.com's section of award winners: Dr. Toy, iParenting Media Awards, TIA T.O.T.Y., Oppenheim Toy Portfolio, The National Parenting Center, and Parents' Choice Awards.

You may also access TDmonthly's review section to see which products earned 5 TD stars.