The Few, The Proud...The Award-Winning Toys!
Who Made the Cut This Year?
By Alison Marek and Julie L. Jones
---
Thousands of products are introduced to the toy industry every year, but only a limited number are good enough, playable enough and innovative enough to garner an award.

In addition to issuing TDmonthly Awards, TDmonthly Magazine regularly asks manufacturers to present their award winners to our readers so that retailers can quickly identify products with great potential and manufacturers can learn and be inspired by others' successes. Here are the most recent responses:
Super Play Kit by PLAY CLAY FACTORY

Winner of the iParenting Media Award for excellence, the Super Play Kit includes five scented Play Clay rolls (Blueberry Blast, Pink Lemonade, Pineapple, Green Apple, Grape Bubblegum), a mini Rolling Pin, and two Clay Cutters in assorted colors. Made from all-organic ingredients.
8/9/2007 (Price: $13.95; Age: 2 and up) [Add to my Inquiry Basket][?]



Related Video:
Learn Hindi Alphabet by BABY HINDUSTANI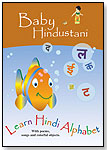 This DVD introduces Hindi letters through catchy songs, familiar rhymes and interactive quizzes. Children learn to recognize and sound out Hindi letters and associate each letter with an object and its beginning sound, and they also learn to name the parts of their body. With the Interactive Quiz feature, children can practice letters and test their knowledge. "Our products … supplement parents' efforts to create a language-rich environment for children of Indian origin. They teach the language using colorful visuals of everyday objects," Owner Ruchira Agarwal of Baby Hindustani told TDmonthly. "They also blend Indian language with western classical music, bringing the two cultures together." This product was a 2007 Dr. Toy Best Products winner and received a Preferred Choice Award from Creative Child Magazine. Launch date: March 2007.

8/7/2007 (Price: $16.95; Age: 3 and up) [Add to my Inquiry Basket][?]



Related Video:
Brainpaths by ANIMALATIONS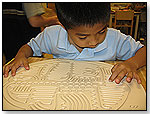 This plastic plastic device features engraved (or raised) grooves that form a path. Since the fingertip is a superhighway to the brain, fingertip movement along the paths provides tactile brain stimulation. Brainpath uses the fingertip's touch receptors (over 3,000) to stimulate the brain in the same way Braille stimulates the brain. Available in a variety of sizes, shapes and configurations, Brainpath tools will teach kids to focus — a skill they will need when learning to read. This product is a 2007 Creative Child Magazine Seal of Excellence award winner. Launch date: October 2007.
8/2/2007 (Price: $19.95; Age: 2 and up) [Add to my Inquiry Basket][?]



Related Video:
EyeClops Bionic Eye by JAKKS PACIFIC INC.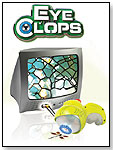 These microscopes not only plug right into the TV, but also look like cool disembodied eyes. Simply plug in the composite video input and the kid-friendly microscope will magnify everything at 200x and display it on the television screen. According to Jakks Pacific Inc. Director of Corporate Communications Anne-Marie Feliciano, the device will allow kids to "share their discoveries with their friends, family and classroom. This product is a winner of numerous awards, including an Oppenheim Toy Portfolio Platinum Award, a Parents Magazine Best Toy Award, a Parenting Magazine Mom-Tested Toy of the Year Award and more.
8/2/2007 (Price: $50.00; Age: 6 and up) [Add to my Inquiry Basket][?]



Related Video:
Castle Knights by HABA USA/HABERMAASS CORP.


This cooperative game is fun for all ages. Together, two to four players have to grab the wooden pieces and stack them to match the picture on the card. But watch out! If they fall, the King gets closer to the castle. Together, we can be strong and beat the king!
— This children's game requires concentration and cooperation, which is one reason it received a TDmonthly Top Toy 2007 award. In addition, Castle Knights boasts pleasant graphics, quality wooden pieces and, perhaps many retailers' favorite characteristic about HABA products in general authentic European appeal.
Where to Buy: Camelot Kids
7/31/2007 (Price: $35.00) [Add to my Inquiry Basket][?]



Related Video:
Related Video:
Eco Dome by TOYOPS INC.



The Eco Dome is distinctively designed to mimic real world land-systems, living systems and to show atmospheric effects. Explore the science of global warming and weather patterns (thermals and storms) and create micro climates and link environments with other wild science nature systems. The system has been specifically designed to help children understand planet management and how to explore the fragile world in which we live. This product is a 2008 iParenting Media Award winner. Launch date: January 10, 2008.
— "One quality that sets this product apart from all others: There is no science kit like this in the world – except the world itself," Dennis Callaghan of Toyops Inc. told TDmonthly. Additionally, the product "is eco-friendly and part of a connectable world."
7/27/2007 (Price: $49.95; Age: 6 and up) [Add to my Inquiry Basket][?]



Related Video:
Worm Farm by TOYOPS INC.



The easy-to-make Worm Farm is a scientific recreation of a real underground worm nest. It gives kids a close look at the daily routine of worms, educating them about the science of Oligochaetology. Clean, easy to keep and inexpensive to feed, these low maintenance creatures makes wonderful pets. This product is a 2008 iParenting Media Award winner.
7/27/2007 (Price: $16.99; Age: 6 and up) [Add to my Inquiry Basket][?]



Related Video:
Professor Pocket™ Our Silly Farm Adventure CD by PROFESSOR POCKET LLC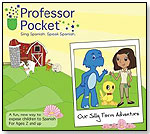 This CD makes learning Spanish hip and fun. Professor Pocket, whose pocket is always full of surprises, takes children on a magical adventure to a farm where pigs drive tractors and horses fly. She and her bilingual friends, Desi the Dinosaur and Chico the Chicken, entertain children with silly conversation and catchy songs. "Professor Pocket's innovative approach to language learning … sets us apart from other companies. The way we have combined the English and Spanish allows any child and their parents to follow along with our funny, engaging dialogue and catchy songs," Co-founder Paula Jorge Guglielmino of Professor Pocket told TDmonthly. This album received a 2007 Dr. Toy Best Products Award. Launch date: February 20, 2007.
7/26/2007 (Price: $15.95; Age: 2 to 8) [Add to my Inquiry Basket][?]



Related Video:
SoloSport Endangered Species Stroller by BABY PLANET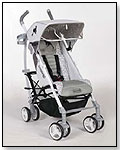 In line with Baby Planet's environmental awareness, the company has teamed up with the Wildlife Conservation Society to introduce the Endagered Species stroller line. Baby Planet will even make a donation to the Wildlife Conservation Society for every endangered species stroller sold. The strollers feature a lightweight aluminum frame, an ultra-compact fold, Easy-Roll wheels, a reclining seat, an "Easy-Use" five-point harness, an adjustable leg support, angled Ergo-Fit handles, a cup holder and a peek-a-boo canopy window for baby to peer out of. Available styles include: Lemur Leaf Frog (green), Monarch Butterfly (orange), Snow Leopard (white), Rhino (gray) and Tiger (black). This product received a 2007 Seal of Excellence from Creative Child Magazine.
7/25/2007 (Price: $229.99) [Add to my Inquiry Basket][?]



Related Video:
Following are some of the programs represented in TDmonthly.com's section of award winners: Dr. Toy, iParenting Media Awards, TIA T.O.T.Y., Oppenheim Toy Portfolio, The National Parenting Center, and Parents' Choice Awards.

You may also access TDmonthly's review section to see which products earned 5 TD stars.