The Few, The Proud...The Award-Winning Toys!
Who Made the Cut This Year?
By Alison Marek and Julie L. Jones
---
Thousands of products are introduced to the toy industry every year, but only a limited number are good enough, playable enough and innovative enough to garner an award.

In addition to issuing TDmonthly Awards, TDmonthly Magazine regularly asks manufacturers to present their award winners to our readers so that retailers can quickly identify products with great potential and manufacturers can learn and be inspired by others' successes. Here are the most recent responses:
Lexigo by WIGGLES 3D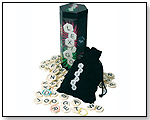 Twisty Word Fun! Lexigo is a challenging new game for word lovers from Wiggles 3D. All new high quality pouch for travel and tile drawing. Players add letter tiles to a grid to spell out words. What's unique about this game is that words can be spelled in any direction – forwards, backwards or in a twisting path. Players can also bump each other's pawns off tiles to gain an edge in this fast-paced game.
Awards: 2010 Oppenheim Toy Portfolio Best Toy Award, Gold Seal and Good Housekeeping Magazine Game of the Year.
Supported by the new Lexigo app for group play. Bonus! Every purchase of the word tile game receives 'coins' for use in the app.al.
4/23/2010 (Price: $19.99) ENTER WIGGLES 3D TOYSHOW [Add to my Inquiry Basket][?]



Related Video:
Jack Grunsky: Partout oł les enfants chantent by CASABLANCA KIDS INC.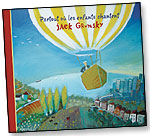 "The children sing everywhere" in this French CD featuring artist Jack Grunsky, accompanied by guitar and percussion. It includes 20 tracks. Awards: 2009 National Parenting Publications Honors Award.
4/16/2010 (Price: $14.98) [Add to my Inquiry Basket][?]



Related Video:
Ball Claw Storage System by K CONCEPTS LLC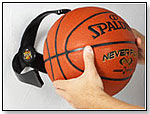 The Ball Claw Storage System utilizes an innovative design to secure and organize balls of all shapes and sizes. Basketballs, footballs, volleyballs and soccer balls are kept in place by the easy-mount plastic claws. When it's time to play just pull the ball out and snap it back in when the game is over. The Ball Claw Storage System can also be used to display autographed balls. Launch date: January 2005.
Awards: 2012 - The Next Best Zing Award - Kids Category
— Kidzworld said a major advantage of Ball Claw is that it does not require the floor space of typical storage bins and boxes. Kidzworld noted that since each Ball Claw accommodates only one ball, however, the system may be impractical for large collections.
— Cheryl of Tidy Mom said Ball Claw would make a great Father's Day gift. She recommended mounting a Ball Claw to the pole of a basketball hoop so the ball is always there when needed.
3/23/2010 (Price: $11.99; Age: 5 and up) [Add to my Inquiry Basket][?]



Related Video:
The Shuttle Imagination Playhouse by CRAFTY KIDS PLAYHOUSES



Made in the USA using 100-percent recycled cardboard material, the Shuttle Imagination is designed to take a child on a new adventure every day. It allows for a sturdy drawing surface and encourages creative play. Measurements (assembled): 39" L x 34" W x 72" H. Fin attachments are 12" in length. Launch date: February 22, 2010.
Awards: 2010 Tillywig Top Fun; Spring 2010 National Parenting Center Seal of Approval
3/15/2010 (Price: $69.95; Age: 3 and up) [Add to my Inquiry Basket][?]



Related Video:
CPR Teddy Jr. by TRAINIKINS INC.



Owners can review infant and child choking rescue and CPR skills anytime and anywhere. CPR Teddy Jr. is an 8" bear that can be attached to a stroller, diaper bag, car seat or baby bed. Individuals squeeze his infant or child paw to hear the corresponding instructions for what to do if a child chokes or stops breathing. It includes a full-length training DVD that also teaches First Aid and Injury Prevention. Awards: PTPA Media Award, January 2010. Launch date: October 2009.
3/15/2010 (Price: $39.95; Age: All Ages) [Add to my Inquiry Basket][?]



Related Video:
The Velveteen Rabbit by ANCHOR BAY ENTERTAINMENT



One of the most beloved family tales of all time comes to life in an enchanting combination of live-action drama and animated adventure. It's the story of a young boy named Toby who is sent by his busy father to spend the holiday season in the home of his stern grandmother. Toby's world instantly changes when he discovers the house's 'magic attic' where three forgotten toys, including a special stuffed rabbit, unlock a world of imagination that will change all their lives forever. The film is directed by Michael Landon, Jr., features the voices of Jane Seymour, Tom Skerritt and Ellen Burstyn, and was produced based on the best-selling book by Margery Williams. Awards: 2009 Dove Family-Approved Seal. "Total sell-through for Christmas 2009 was over 64 percent!" Jennifer Barger, Assistant Brand Manager, Anchor Bay Entertainment, told TDmonthly in spring 2010.
3/15/2010 (Price: $14.98; Age: 3 and up) [Add to my Inquiry Basket][?]



Related Video:
WaveLength by PRESSMAN TOY CORP.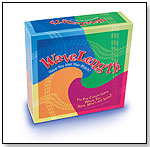 Pressman Toy Corporation has signed an agreement with Good Marketing, Inc., for WaveLength. Appropriate for adults and teens, the game includes more than 1,000 pop culture questions about movies, television, music, sports, history, politics, geography, and even household goods. Scores determine, "Are you and your partner on the same WaveLength?" "Invented by Ed Greenberger, a television newscaster, and friend Stan Loveman, WaveLength has been widely popular in Canada. The game has also won several national and International awards, including an iParenting, National Parenting Center, Major Fun, Dr. Toy and Canadian Toy Testing Council's Best Bet award," Stephanie Meyering, Account Coordinator, G.S. Schwartz & Co., told TDmonthly. Launch date: 2010.
3/10/2010 (Price: $24.99; Age: 13 and up) [Add to my Inquiry Basket][?]



Related Video:
Wits & Wagers Family by NORTH STAR GAMES



Wits & Wagers Family takes the unique trivia-betting game play of Wits & Wagers and makes it more family-friendly, for three to 10 players. The simplified, faster game-play and kid-friendly questions are designed to level the playing field and provide instant fun for all ages. "Previously found in hobby oriented board games, meeples have been gaining in popularity as gaming pieces. These cute wooden pieces serve as the perfect family-friendly replacement for the poker chips found in the classic Wits & Wagers game," Matt Mariani, Director of Marketing, North Star Games, told TDmonthly. Awards: Parent's Choice Award 2010; Mom's Best Award 2010. Launch date: March 2010.
3/10/2010 (Price: $19.99; Age: 8 and up) [Add to my Inquiry Basket][?]



Related Video:
Animal Stackers Sea X-Plorer by TIER TOYS



This ship hoists a yellow submachine attached by hook and rope for imaginative journeys through the depths of the ocean. The boat's nine built-in layers of storage space contain 44 figures, including deep-sea divers, shipwrecked items and various forms of sea life. A bonus DVD is included with the story of Captain Nemo plus interactive sea games. Launch date: April 2010.
Awards: 2010 Dr. Toy Best Vacation Products
3/4/2010 (Price: $29.99; Age: 3 and up) [Add to my Inquiry Basket][?]



Related Video:
Turbospoke - The Bicycle Exhaust System by TOMAX TURBOSPOKE(TM)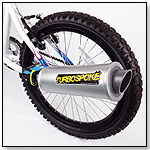 Turbospoke is the re-imagining of a classic playtime activity that many parents will remember; putting a baseball card in the spokes of their bike. Turbospoke brings this simple idea right up-to-date and allows parents to share this wonderful childhood experience with their own children.Turbospoke - the Bicycle Exhaust System makes any bike look and sound like a motorbike!! It attaches to a child's bike in under 5 minutes and using durable plastic cards and a realistic megaphone exhaust pipe it makes awesome motorcycle sounds as you cycle. The sound is generated by the card vibrating in the spokes of the bicycle wheel and the exhaust pipe captures the sound and amplifies it. The harder you pedal, the better it sounds. It looks cool, sounds awesome and transforms kids bikes! Turbospoke is also very rare for a toy product as it has been seen more than 25million times on YouTube. Turbospoke is so much fun that it naturally encourages active outdoor play. It gets children out on their bikes again and exercising. It also brings the opportunity for parents and children to cycle together which is a wonderful thing.
Awards: 2015 TDmonthly Magazine Top Toy Award; 2012 - Tillywig Toy Award - 'Top Fun' Category, USA; 2012 - Toyology Outdoor Toy Awards - Winner, UK.
— As of 10/01/2012 this product had 3.5 out of 5 stars from 27 reviews on Amazon.com. Pros: A fun accessory for bikes; sounds like a motorbike. Cons: Several users reported quality control issues.
3/4/2010 (Price: $21.99; Age: 6 to 10) ENTER TOMAX TURBOSPOKE(TM) TOYSHOW [Add to my Inquiry Basket][?]



Related Video:
Following are some of the programs represented in TDmonthly.com's section of award winners: Dr. Toy, iParenting Media Awards, TIA T.O.T.Y., Oppenheim Toy Portfolio, The National Parenting Center, and Parents' Choice Awards.

You may also access TDmonthly's review section to see which products earned 5 TD stars.