The Few, The Proud...The Award-Winning Toys!
Who Made the Cut This Year?
By Alison Marek and Julie L. Jones
---
Thousands of products are introduced to the toy industry every year, but only a limited number are good enough, playable enough and innovative enough to garner an award.

In addition to issuing TDmonthly Awards, TDmonthly Magazine regularly asks manufacturers to present their award winners to our readers so that retailers can quickly identify products with great potential and manufacturers can learn and be inspired by others' successes. Here are the most recent responses:
Forbidden Island™ by GAMEWRIGHT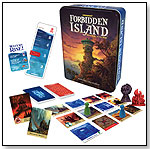 Dare to discover Forbidden Island! Join a team of fearless adventurers on a do-or-die mission to capture four sacred treasures from the ruins of this perilous paradise. Your team will have to work together and make some pulse-pounding maneuvers, as the island will sink beneath every step! Race to collect the treasures and make a triumphant escape before getting swallowed into the watery abyss. Includes 58 playing cards, 24 island tiles, 6 pawns, 4 treasure figurines, 1 water meter, 1 water level marker, and Rules of play. For 2-4 players.
Awards: 2010 Mensa Select, Creative Child Magazine Game of the Year, FunFare All Star Award, FamilyFun Magazine Toy of the Year Award, Parents' Choice Recommended.
Launch date: Spring 2010.

2/17/2010 (Price: $15.99; Age: 10 to 101) [Add to my Inquiry Basket][?]



Related Video:
Space Chips by MONKEY BUSINESS SPORTS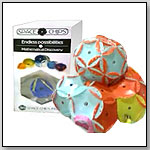 Each set consists of soft, flexible pieces in various colors that slide together and lock to create an endless number of different shapes or random creations. Watch Space Chips: Top-5 Video, Toy Fair 2010
Awards: TDmonthly Top Toy Award, June 2011
— Why it won: The pieces are small, flat and flexible, so they won't break if Mom or Dad accidentally steps on them. Kids can play with the toys they make with the Space Chips— balls are both throwable and kickable. And though they were designed to create traditional building structures, kids have used their imaginations and turned the flat clips into suits of armor and costumes.
2/17/2010 [Add to my Inquiry Basket][?]



Related Video:
Bakugan 7-in-1 Maxus Dragonoid by SPIN MASTER TOYS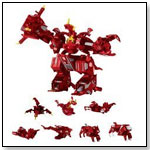 Maxus Dragonoid is a combination of 7 Bakugan (1 Bakugan and 6 Bakugan Trap) that unite to form the ultimate monster. The 6 Bakugan Trap that make up Maxus Dragonoid are unique to the Maxus Dragonoid monster and cannot be found in any other Bakugan products. Comes with Grakas Hound, Dark Hound, Grafias, Brachium, Spitarm, SpyderFencer & Neo Dragonoid. All the Bakugan that compose Maxus Dragonoid can also be used individually in the game. 1 Bakugan and 7 Bakugan Traps unite into ONE. Awards: 2010 TOTY Award Winner
— As of 8.12.10, this product had 4 out of 5 stars from 25 reviews on ToysRUs.com and was listed No. 16 in best-selling toys and games. PROS: Detailed, easy to use and entertaining. CONS: Small parts.
2/15/2010 (Price: $39.99; Age: 3 and up) [Add to my Inquiry Basket][?]



Related Video:
Chess: Once A Pawn A Time by SCIENCE WIZ / NORMAN & GLOBUS INC.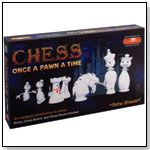 Using the two captivating books included in CHESS: Once A Pawn A Time, this kit is designed to help children enjoy learning and playing chess. The endearing chess characters and story-book style are created to engage them in the game. "This imaginative approach to teaching chess was developed by author Patzi Stewart over her 20 years as a chess teacher in the San Francisco Bay Area. The box opens so that customers can examine the books and understand the uniqueness of this chess product prior to purchase," Rachael Norman, Sales, Norman & Globus, Inc., told TDmonthly. Awards: 2010 Dr. Toy Best Toys Award. Launch date: February 15, 2010.
2/11/2010 (Price: $19.98; Age: 5 to 12) ENTER SCIENCE WIZ / NORMAN & GLOBUS INC. TOYSHOW [Add to my Inquiry Basket][?]



Related Video:
Silly Sam Broom by KIDZ DELIGHT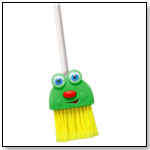 Silly Sam Broom is part of hands-on line of Silly Sam & Friends talking role-play toys. Kids sweep and move the bristles or press the nose to hear one of six random speech and sound effects. Awards: American Baby Toy of the Year, Dr. Toy's 100 Best Children's Products. Launch date: 2002.
2/11/2010 (Price: $12.99; Age: 2 to 4) [Add to my Inquiry Basket][?]



Related Video:
Building Thinking Skills® Beginning by THE CRITICAL THINKING CO.



Building Thinking Skills Beginning is designed to provide fun, highly effective and engaging reasoning activities to improve the vocabulary, pre-reading, pre-writing, math, logic, spatial, and auditory processing skills of preschoolers. It teaches children to use organized analysis instead of guesswork to solve problems as it develops critical thinking skills necessary for success in reading, math, writing, and science. The book uses colorful, easy-to-understand activities, sequenced in small steps, many gamelike, and solvable in a short period. "Our thinking approach makes learning fun, motivating and effective. Empowering the mind through critical thinking is one of the best ways to prepare for life's journey," Nile Duppstadt, VP, The Critical Thinking Co., told TDmonthly. Awards: 2009 Teacher's Choice Award for the Family, Learning® Magazine, 2010 Best Products iParenting Media Award, Book category. Launch date: February 5, 2009.
2/11/2010 (Price: $32.99; Age: 3 to 5) [Add to my Inquiry Basket][?]



Related Video:
Viking Huscarls - Armored Viking Warriors by WARGAMES FACTORY LLC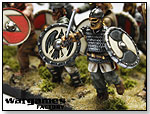 These are hard plastic 28mm multi-part figures for wargamers, modelers and collectors. It's the first set in the Hammer of the Gods Dark Ages range and features 24 multi-pose Vikings. Award: 2009 Reader's Choice Award - 2nd Place Tabletop Gaming News. Launch date: October 2009.
2/4/2010 (Price: $19.95; Age: 12 and up) [Add to my Inquiry Basket][?]



Related Video:
Geemo by BROOKLYN JUNIOR



Designed by
Cas Holman
(born 1974), Geemo is a grabby, stretchy, quirky companion designed to occupy a child's mind as much as his hands. This playful building block for the imagination was sold in Geemanisms (sets) of five. Geemo's flexible, magnetic limbs grab and repel each other in unpredictable ways. As Geemo comes to life in one's hands, she can build, discover, create and imagine with freedom. Awards: Conduit Brave New Design 2005. Launch date: October 2006. Geemo was invented while Holman was pursuing her MFA at Cranbrook, and launched at the NY MoMA Design Store in 2007. It has since won numerous awards and shown in design and toy fairs in Moscow, Tokyo,Seoul, New York, Hamburg and Riyadh, Saudi Arabia. She is a professor of industrial design at Rhode Island School of Design. Previously she was a professor at Syracuse University. Holman also invented Rigamajig, a 263-piece building kit for classrooms. (
Amazon
) Holman was the subject of an episode of the Netflix series Abstract: The Art of Design titled "Cas Holman: Design for Play," focusing on her design philosophies.


2/4/2010 (Price: $39.99; Age: 3 and up) [Add to my Inquiry Basket][?]



Related Video:
Bilingual Alphabet Flash Cards by SMART PLAY LLC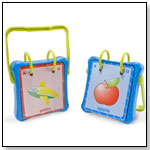 Bilingual Flash Cards are designed to help children learn all 26 English letters and 27 Spanish letters. Brightly colored illustrations help children recognize letters and identify beginning sounds. There are two convenient ways to play: using in a stand position or carrying anywhere using the handle. Award: 2009 Creative Child Seal of Excellence Award. Launch date: October 2009.
2/4/2010 (Price: $6.99; Age: 3 to 8) [Add to my Inquiry Basket][?]



Related Video:
Smart Projector by SMART PLAY LLC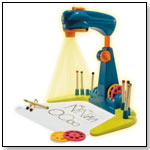 This compact, easy to use projector is designed to provide hours of entertainment and creativity. It teaches how to trace and write the alphabet and numbers (for ages 3 to 4 years). Kids over 4 years can trace and draw 24 animals and write their names in English/Spanish. A bright LED provides a clear image along with long battery life. The size of the image can be adjusted to suit the drawing surface. Awards: 2009 Creative Child Preferred Choice Award. Launch date: October 2009.
2/4/2010 (Price: $24.99; Age: 3 to 8) [Add to my Inquiry Basket][?]



Related Video:
Following are some of the programs represented in TDmonthly.com's section of award winners: Dr. Toy, iParenting Media Awards, TIA T.O.T.Y., Oppenheim Toy Portfolio, The National Parenting Center, and Parents' Choice Awards.

You may also access TDmonthly's review section to see which products earned 5 TD stars.