The Few, The Proud...The Award-Winning Toys!
Who Made the Cut This Year?
By Alison Marek and Julie L. Jones
---
Thousands of products are introduced to the toy industry every year, but only a limited number are good enough, playable enough and innovative enough to garner an award.

In addition to issuing TDmonthly Awards, TDmonthly Magazine regularly asks manufacturers to present their award winners to our readers so that retailers can quickly identify products with great potential and manufacturers can learn and be inspired by others' successes. Here are the most recent responses:
BabyBeeCool® Universal Cooler Pad by BabyBeeCool



The BabyBeeCool® Universal Cooler Pad does everything the Car Seat Cooler Pad does and so much more! It is a larger cooler pad for all seats, infants to adults that fits all car seats. It can also serve as a pet cooler for the floor or crate, a steering wheel cooler, and also function as a beverage or food cooler. Folds up neatly and the shoulder straps keep the hands free. BabyBeeCool received The Toy Man Seal of Approval in 2008.
7/25/2008 (Price: $59.99; Age: 0 and up) [Add to my Inquiry Basket][?]



Related Video:
Cards by Kids custom Greeting Cards by CARDS BY KIDS



Cards by Kids turns your children's artwork into one-of-a kind greeting cards. Children's masterpiece artwork are transformed into items such as birthday cards, party invitations, thank you notes, etc. The 4.5" x 6" cards are blank inside and come with 100% recycled paper envelopes. Parents can order directly to preserve their child's artwork forever, and to have cards on hand for any occasion. For schools and organizations, these cards present a creative fundraising idea. Cards are sold in a pack of 10.
7/17/2008 (Price: $16.95; Age: 0 and up) [Add to my Inquiry Basket][?]



Related Video:
Family Talk 2 by AROUND THE TABLE®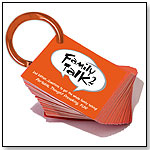 This second edition of the Family Talk game includes 100 new and fun questions to continue conversations between family members and friends. This portable conversation game easily takes dinner table conversation anywhere. It can be attached to a purse or backpack for portable family fun. This product received a 2009 Tillywig Brain Child Award.
7/16/2008 (Price: $9.99; Age: 4 and up) [Add to my Inquiry Basket][?]



Related Video:
Bye Bye Monster Gift Set by YOUR THYME INC.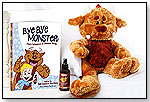 This gift set includes a 4-oz. plastic bottle of all-natural monster spray made with organic essential oils that help induce sleep; "Bye Bye Monster, Joey's Adventure on Monster Street" storybook, which takes a little boy on a nighttime adventure with his new monster friend; and a 16" under-stuffed monster named Barley. All three products come in a colorful box. Kelly Lucente, co-creator of the "Bye Bye Monster" line, told TDmonthly that "73 percent of children age 4-12 experience nighttime fear. ... Test-marketed with the help of child psychologists, teachers, parents and Montessori children, there is nothing on the market today doing what this product has been designed to do … assist children with nighttime fear." This product won a 2008 Best Picks award from Dr. Toy as well as a 2008 Preferred Choice Award from Creative Child Magazine. Launch date: August 15, 2008.
7/1/2008 (Price: $49.95; Age: 4 to 12) [Add to my Inquiry Basket][?]



Related Video:
Humpty Dumpty Activity Developmental Toy by YOTTOY PRODUCTIONS



This soft and snuggly, award-winning toy has a rattle, crinkle sounds, different textures and teethers. The 12" colorful egghead sits upright and jingles with delight.
6/18/2008 (Price: $20.00; Age: 0 to 5) [Add to my Inquiry Basket][?]



Related Video:
Soccer Guys by KASKEY KIDS INC.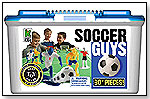 The high-quality sports action figures encourage imaginative play. The set comes with over 30 pieces, including with a soccer field mat, goal posts and soccer players. All pieces come in an easy to store and carry case, making it great for travel. This item is an Oppenheim Best Toy Award winner.
6/16/2008 [Add to my Inquiry Basket][?]



Related Video:
Dress Rehearsal Ballerina border by ETHNIC INSPIRATIONS BY MARSHAE, LLC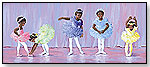 The border depicts precious little dancers getting ready for their performance. The border is sold on a 6" x 15" spool with 15" repeat and manufactured on pre-pasted wallpaper. This border is also available as a mural. This item is a 2008 National Parenting Publications Award (NAPPA) Honors Award winner.
6/16/2008 (Price: $24.95) [Add to my Inquiry Basket][?]



Related Video:
Little Teddy Game by HABA USA/HABERMAASS CORP.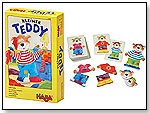 The game offers four different game variations, allowing kids to search for, collect and combine clothes. The game teaches children matching skills and how to take turns. This item is a 2008 iParenting Media Excellent Products Award winner.
6/16/2008 (Age: 3 to 8) [Add to my Inquiry Basket][?]



Related Video:
Wolves! Folk Stories Featuring Our Best Friend's Wild Cousin by EASTERN COYOTE RECORDINGS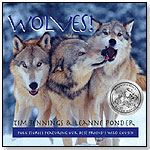 Wolves! is performed by Tim Jennings and Leanne Ponder (considered two of America's best folk storytellers) with a distinctive duo-narrative style, voices overlapping and interlocking. Weaving through the tales, the couple plays Celtic music on harp and concertina. The album is a live family show of traditional folk tales where wolves are not the enemy. Sometimes heroes, sometimes chumps, they are characters with whom we can identify, and always worthy of our love and respect. Funny, emotional, thought-provoking, and mesmerizing -- adults enjoy listening with their kids!
— Parents' Choice Silver Honoree
— Children's Music Web "Best Spoken Word Recording Young Children" and "Best Spoken Word Recording Older Children"
6/13/2008 (Price: $15.00; Age: 0 and up) [Add to my Inquiry Basket][?]



Related Video:
Retrievers Scramble Squares® by b. dazzle, inc.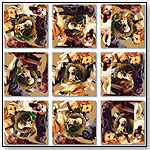 Featuring different breeds of retrievers including the golden retriever, this Scramble Squares® puzzle goes great with dog lovers. b. dazzle, inc.'s brain teaser puzzles earned a Dr. Toy Award for Best Products for Summer 2008.
6/5/2008 (Price: $8.95; Age: 4 and up) ENTER b. dazzle, inc. TOYSHOW [Add to my Inquiry Basket][?]



Related Video:
Following are some of the programs represented in TDmonthly.com's section of award winners: Dr. Toy, iParenting Media Awards, TIA T.O.T.Y., Oppenheim Toy Portfolio, The National Parenting Center, and Parents' Choice Awards.

You may also access TDmonthly's review section to see which products earned 5 TD stars.