The Few, The Proud...The Award-Winning Toys!
Who Made the Cut This Year?
By Alison Marek and Julie L. Jones
---
Thousands of products are introduced to the toy industry every year, but only a limited number are good enough, playable enough and innovative enough to garner an award.

In addition to issuing TDmonthly Awards, TDmonthly Magazine regularly asks manufacturers to present their award winners to our readers so that retailers can quickly identify products with great potential and manufacturers can learn and be inspired by others' successes. Here are the most recent responses:
Happy Twins™ Boy by MARU & FRIENDS LLC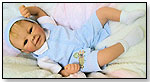 This 21" soft vinyl doll is designed by Angela Harris and comes with a certificate of authenticity. It has a cloth body and wears a gingham jumper and matching hat. It also comes with a 10" plush sheep toy. A twin girl, in pink, is also available. This product received a 2009 DOTY award.
2/26/2009 (Price: $135.00) [Add to my Inquiry Basket][?]



Related Video:
Gentle Giraffe™ by CLOUD B



Gentle Giraffe offers a compilation of soothing sounds designed to entertain, educate and help children achieve a better sleep. Tucked inside Gentle Giraffe's back is a removable sound machine that plays four sounds specifically composed to transport young listeners to the beautiful and mysterious plains of the Serengeti. With Gentle Giraffe, kids will listen to the rhythmic drums of a native tribe, gaze over the cliffs of Victoria Falls and hear actual sounds from real giraffes. A portion of the proceeds from the sale of both products will benefit Conservation International Foundation, a wildlife conservation organization. This product received a 2009 iParenting Media Award and a 2009 NAPPA Honors award.
2/25/2009 (Price: $28.00; Age: 0 and up) [Add to my Inquiry Basket][?]



Related Video:
Repeat or you're obsolete™ by INNOVATIVEKIDS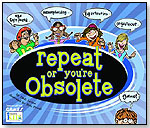 Conceived by 13-year old Zach Levins, Repeat or you're obsolete is a memory game. Players make noises, act things out, create stories, make lists, and play with words in a fast-paced, memory building, pay-attention-or-you're-out game. It includes a 32-page bonus book of memory tips and tricks. The game received a 2008 iParenting Media's Best Children's Product Award.
2/23/2009 (Price: $19.99) ENTER INNOVATIVEKIDS TOYSHOW [Add to my Inquiry Basket][?]



Related Video:
Polar Cuddle Cub™ by CLOUD B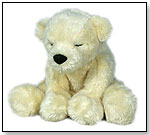 This cuddly bear is made of eco-friendly materials, including hypoallergenic stuffing and sustainable toy bean fiber, and includes a heart-shaped vibration unit that offers gentle vibration at two modes: heartbeat, a soothing pulse; and continuous, a constant motion. It comes with the Polar Cuddle Cub Storybook that tells the bear's story while educating kids on endangered animals. This product received a 2009 iParenting Media Award.
2/19/2009 (Price: $29.00; Age: 3 and up) [Add to my Inquiry Basket][?]



Related Video:
Tail Wags Bizzy Bee Helmet Cover by TAIL WAGS HELMET COVERS INC.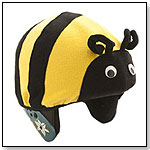 This endearing yellow with black stripes bumble bee will create a BUZZ on the ski slopes, skating rinks and bike paths. Tail Wags helmet covers fit over ALL makes and models of bike, ski, snowboard, toboggan, skate and equestrian helmets. Available in over 35 different animal character designs. Tail Wags received a 2009 iParenting Media Award.
2/18/2009 [Add to my Inquiry Basket][?]



Related Video:
Snap Caps® by m3 girl designs LLC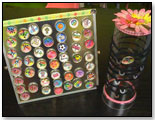 These interchangeable bottlecap necklaces were designed by a tween girl, Maddie Bradshaw, who continues to provide the artwork for the bottlecaps as the line grows. The bottlecaps have a magnet on the back so they can be easily switched out on the stretchy choker necklaces that are available. Snap Caps® have received the following awards: 2009 Best Toy Award - Most Innovative New Toy - Learning Express Toys; 2009 Best Toy Award - Best Toy Girls 5+ - Learning Express Toys; Creative Child 2009 Seal Of Excellence Award; and 2009 PTPA Winner.
2/18/2009 [Add to my Inquiry Basket][?]



Related Video:
Snap Circuits GREEN Alternative Energy Kit by ELENCO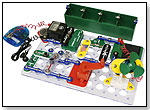 Made from the versatile, multi-experiment Snap Circuits that allow kids to safely and easily build real electronic projects, this kit features many of the latest innovations in alternative energy. Featuring a hand-crank dynamo, solar panel, and wind turbine, kids can light up an LED, power a clock, charge a rechargeable battery (included), run a small radio, and watch the created energy on an analog meter. Instructions for many other projects are included in the kit; can be integrated with other Snap Circuits sets. This product received a Dr. Toy Green Award. Launch Date: Fall 2009
2/17/2009 (Price: $69.96; Age: 8 and up) ENTER ELENCO TOYSHOW [Add to my Inquiry Basket][?]



Related Video:
Rebelle Friendship Bags by REBELLE INC.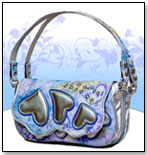 So, why call them Rebelle Friendship Bags? Because each Friendship bag unzips to become two bags which can then be shared between best friends. Each style is available in two color ways so each friend gets a different color. Girls can exchange halves to create a dual colored bag which symbolizes that they are BFF's. Each handbag also contains a secret code which gives them special access to the Rebelle website and the Rebelle Girlz...Holly, Rosie Shaye, Lola, Allegra, Sophie, and Kaia. These six girls from around the world, meet at summer camp and instantly became best friends forever. Log on and Say Hello to the Rebelle Girlz! This product received a 2009 PTPA Media Seal of Approval.
2/16/2009 (Price: $39.99; Age: 3 and up) [Add to my Inquiry Basket][?]



Related Video:
Classic Water Garden Starter Kit Eco-Aquarium by WILD CREATIONS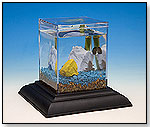 This balanced ecosystem offers a low-maintenance way for children or adults to enjoy an aquarium environment. It comes complete with water, a snail, two little frogs, food and care pack. The water in the aquarium only has to be changed every five or six months.
— ''We sold about 660 during the year," Marc Holcomb, owner of Toys & Co. in Greensboro, S.C., said in autumn 2010. Dave Campbell of Amazing Toys in Great Falls, Mont., sells approximately 12 per month.
— "I brought in 20, and in two weeks it sold out. I brought in 20 more and it sold out," Gage Brownell, manager of Belmont Toys in Belmont, Mass., told TDmonthly in March 2009 about the EcoAquariums he discovered at Toy Fair the month before. Molly McMullin of Twirl in Taos, N.M., reported sales of about 70 a month in March 2009.
— "Everyone was excited about them," Jeanne McCullough, owner of Children's Store Inc., said following ASTRA Marketplace in June 2009.
— In late summer/early fall 2009, three of 38 retailers named EcoAquariums as a best-selling science and nature product, noting sales of 18 to 60 a month. "We were hesitant to bring them in. We didn't want to be a pet store. But it's a neat idea. It's low maintenance. It's something the parents and kids can agree on," Gary Green of Toy Box of Asheville in Asheville, N.C., told TDmonthly.
Awards: 2010 Tillywig Top Fun; Parent's Choice Award 2010
Past Videos: Toy Fair 2009 2/16/2009 (Price: $30.00) [Add to my Inquiry Basket][?]



Related Video:
Exploracise Gymathtics™ by EXPLORAMANIA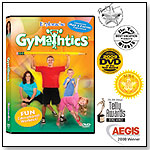 This DVD program features a full exercise routine coupled with mathematical concepts from lines to numbers. The exercise program is for kids of all ages, with math concepts ranging from 2nd to 5th grade. It was named 2009 DVD of the Year by Creative Child Magazine and one of Dr. Toy's 2009 Best Vacation Children's Products.
Awards: Dr. Toy 100 Best Children's Products - 2010
2/11/2009 [Add to my Inquiry Basket][?]



Related Video:
Following are some of the programs represented in TDmonthly.com's section of award winners: Dr. Toy, iParenting Media Awards, TIA T.O.T.Y., Oppenheim Toy Portfolio, The National Parenting Center, and Parents' Choice Awards.

You may also access TDmonthly's review section to see which products earned 5 TD stars.