The Few, The Proud...The Award-Winning Toys!
Who Made the Cut This Year?
By Alison Marek and Julie L. Jones
---
Thousands of products are introduced to the toy industry every year, but only a limited number are good enough, playable enough and innovative enough to garner an award.

In addition to issuing TDmonthly Awards, TDmonthly Magazine regularly asks manufacturers to present their award winners to our readers so that retailers can quickly identify products with great potential and manufacturers can learn and be inspired by others' successes. Here are the most recent responses:
Music is ... MATH! by SoundScience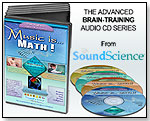 This award-winning new audio CD series teaches the early developing brain the framework of mathematics, spatial relationships, symmetry and motion — all through a passive CD system that plays in the background. This groundbreaking product is a multi-CD series designed to match the ages amd stages of a baby's brain development.
6/4/2008 (Age: 0 to 2) [Add to my Inquiry Basket][?]



Related Video:
Six by FOXMIND GAMES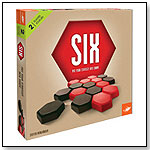 Six is an elegant and subtle game of shape and strategy, where the goal is to be the first to form one of three winning shapes with one's pieces. The game comes in a box cube and features high quality, red and black hexagonal wooden pieces. The game is great for travel. Launch date: June 2008.
Awards: Excellence Consumer Guide of Canada
5/30/2008 (Price: $24.95; Age: 8 and up) [Add to my Inquiry Basket][?]



Related Video:
What Is It ? Musical Math & Science by RE-BOP RECORDS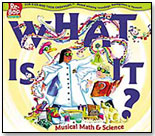 Drawing inspiration from children's picture books, What Is It? Musical Math & Science introduces children to the building blocks of math and science through lively story-songs. The unique recording demonstrates that these little books can provide a multidimensional and powerful learning experience. Winner of Dr. Toy's Best Children's Vacation Product 2004, Parents' Choice Approved Award among others.
5/29/2008 (Price: $14.98; Age: All Ages) [Add to my Inquiry Basket][?]



Related Video:
Even Kids Get The Blues by RE-BOP RECORDS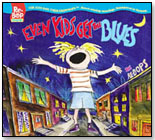 These 16 original songs have kids' concerns directly at heart, and like many blues classics, sometimes they'll make you want to cry, dance, be quietly alone, or just laugh out loud! The Re-Bops' Even Kids Get The Blues is designed to introduce children to this dynamic music genre, and to demonstrate that expressing their own real-life feelings and experiences through the blues is nothing short of empowering. Winner of 2004 Nappa and Parents' Choice Awards.
5/29/2008 (Price: $14.98; Age: All Ages) [Add to my Inquiry Basket][?]



Related Video:
Carrera Go!!! Speed Racer 1:43 Scale Slot Car Race Set by CARRERA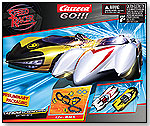 The supercharged Mach 5 goes head-to-head with Racer X's infamous #9 – Shooting Star – on a 1:43 scale. Fly down the track, careen around, over and through the competition, in this high-octane race set that includes almost 21 feet of track, a double loop, junction, flyover, lap counter, two turbo-speed controllers and the Mach 5 and Shooting Star cars. "Multi-generational fun," Keith L. Strickland, a representative for Carrera Toys, emphasized to TDmonthly. "No matter whether you're a beginner, young racer, or young at heart, Carrera Toys' entertainment-licensed 1:43 scale GO!!! MarioKart and Speed Racer slot-car race sets have mass appeal." This product won a Dr. Toy Award for Best Products for Summer 2008. Launch date: April 2008.
— "This toy was a huge hit in our household," said Sue Christensen, mother of four boys ages 6 to 14, all of whom participated in TDmonthly's Roundtable review of this product. "The kids were thrilled with Speed Racer from the moment they saw it in the box, through assembly and racing."
5/22/2008 (Price: $79.99; Age: 8 and up) [Add to my Inquiry Basket][?]



Related Video:
Syl-la-bles by TWIN TITAN INNOVATIONS INC.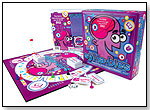 The object of Syl-la-bles™ is to come up with the longest and most difficult (correctly spelled) word that begins with the letter on the space player's land on. The longer the word, the more points are scored. Fun for all ages and skill levels. Each letter has a point value and each syllable is worth 50 points. "Syl-la-bles is one of the easiest games to learn and play for ALL ages!" George Ward, president of Twin Titan Innovations Inc., told TDmonthly. Launch date: September 2007.
Awards: 2007 Creative Child Magazine Preferred Choice Award; 2007 National Parenting Center Seal of Approval; 2007 Canadian Toy Testing Council 3-Star rating; 2008 Learning Magazine Teacher's Choice for the Family Award; 2009 Creative Child Magazine GAME OF THE YEAR AWARD; Family & Friends Educational Games category.
5/22/2008 (Price: $24.99; Age: 8 and up) [Add to my Inquiry Basket][?]



Related Video:
Xactika by SET ENTERPRISES INC.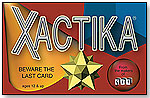 The bidding game features four suits on each card, making skill the determining factor. Xactika can be played with two to ten players. It is adaptable to any skill level, with three variations of play. This item is a 2005 Creative Child Magazine Preferred Choice Award, 2002 Games 100 Award and 2002 Parent's Choice Award winner. "Xactika is a truly unique card game with a deck that provides players with a new level of control," Set Enterprises Vice President Bree Popp told TDmonthly. "No competitor's version comes close." Launch date: 2002.
5/21/2008 (Price: $12.00; Age: 12 and up) ENTER SET ENTERPRISES INC. TOYSHOW [Add to my Inquiry Basket][?]



Related Video:
CARES - Child Aviation Restraint System by KIDS FLY SAFE, LLC



CARES is a safety restraint for airplane seats and is certified for all phases of flight – taxiing, take off, turbulence and landing. CARES is manufactured exclusively by AmSafe Aviation, the foremost manufacturer of aviation seatbelts and pilot restraints in the world. To help parents become comfortable with CARES, each unit comes with an instructional video and card in an easy-to-handle carrying case. It takes only a few minutes to learn to use CARES – and it installs on the airplane seat in just 1 minute. This product received a PTPA Media 2009 Fall Seal of Approval.
5/21/2008 (Price: $74.95; Age: 1 to 4) [Add to my Inquiry Basket][?]



Related Video:
Sparky Travel Backpack Kit - Little Passenger by UNIVERSAL MAP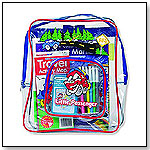 The travel activity backpack includes a 64-page maze book of all 50 states, crossword puzzles chocked full of words and information related to each state, a 64-page word search, a laminated folding map, state geography playing cards and coloring markers. All items are packaged in a clear vinyl, zippered backpack. This item is a 2004 Creative Child Magazine Preferred Choice Award winner.
5/19/2008 (Price: $21.95) [Add to my Inquiry Basket][?]



Related Video:
Stardust lullaby CD collection by AUDIBLE CHOCOLATE PRODUCTIONS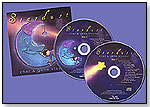 Multiple award-winning 2-disc lullaby collection for all ages features lilting vocals and authentic instrumentation performed by symphony and jazz players. With over 2½ hours of relaxing music, a 24-page booklet and additional instrumental tracks to help parents sing to and with their children, Stardust is being heralded by many reviewers as one of the best lullaby collections available.Winner of an "iParenting Media Award," a 2008 "Parents' Choice" Award, a Creative Child's "Preferred Choice Award," and more."
5/19/2008 (Price: $24.95; Age: 0 and up) [Add to my Inquiry Basket][?]



Related Video:
Following are some of the programs represented in TDmonthly.com's section of award winners: Dr. Toy, iParenting Media Awards, TIA T.O.T.Y., Oppenheim Toy Portfolio, The National Parenting Center, and Parents' Choice Awards.

You may also access TDmonthly's review section to see which products earned 5 TD stars.